A jazz education initiative to strengthen jazz in HBCUs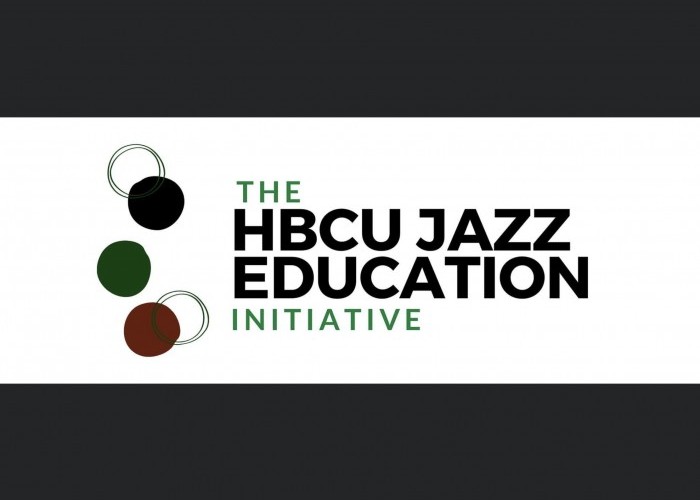 ---
By Eugene Holley Jr.ISeptember 21, 2021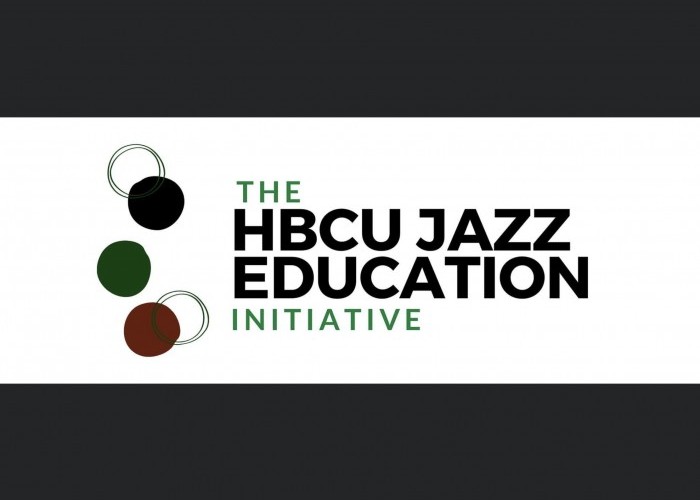 One of the indisputable victories of jazz is in the field of education. Many predominantly white institutions of higher education have accredited jazz programs, which most historically black colleges and universities do not. The HBCU Jazz Education Initiative (HBCU-JEI) was created to close this gap.
Established last year and incorporated as a 501 (c) (3) nonprofit in June in North Carolina, the HBCU-JEI was, according to its mission statement, created "to enhance the status of the jazz on the HBCU campuses and be a vehicle for these educators to communicate and explore ideas. The organization's goal is to increase funding for HBCU jazz departments, build stronger networks for HBCU jazz graduates, and forge educational pathways for students in and outside of school. The tools for implementing the initiative's goals are its website, Facebook page, Zoom meetings, and a GoFundMe campaign.
The initiative was primarily conceived by Dr Ira Wiggins, retired director of jazz studies at the Central University of North Carolina (NCCU) based in Durham. With approximately 40 jazz music majors and alumni, including drummer Grady Tate and trumpeter Al Strong IV, the NCCU offers bachelor's and master's degrees in jazz performance and jazz studies.
With Branford Marsalis and Joey Calderazzo as artists in residence, much of the initiative stems from Dr. Wiggins' conversations with colleagues about jazz in black schools. "I wanted everyone to be aware of the current situation in the country, in terms of jazz studies and under-represented study programs in HBCUs," Wiggins said. "The black student deserves to have this type of training. I wanted to make sure everyone understood why we needed to do something like this… that we fix it, because if we don't do it now, 10 years from now it might be too late.
The university's jazz program – the only one to operate in the state in its early days – was co-founded in 1977 by trumpeter / educator Donald Byrd, who created the jazz-funk group NCCU, which released album Great tip that same year. The group was modeled after a Byrd ensemble premiered in 1973 at Howard University in Washington, DC called the Blackbyrds, who were Byrds' students in the jazz program he created there, making it the first HBCU with a jazz degree granting program. Some of the musicians who have studied in this program include Wallace Roney, Greg Osby, Warren Shadd, and Geri Allen. Today, with 45 jazz students, the program includes pianist Cyrus Chestnut as an instructor, as well as Connaitre Miller, who leads the highly decorated Afro Blue vocal jazz ensemble.
For Dr. Fred Irby III, director of the Howard University Jazz Ensemble and board member of the HBCU-JEI, the initiative can ease the tension that sometimes exists between the broader faculty and supporters of the jazz program.
"Dr. Byrd really wanted to have a jazz program here," says Irby. "But the faculty members, the deans, didn't want him to have the program. They hired Dr. Byrd, but they didn't. He didn't give the support he needed, he ran the big band, taught jazz history and improvisation… you couldn't find a better jazz historian than Donald Byrd, but he needed help.
Irby notes that although the HBCUs were slow to offer jazz study programs, these schools have always played a major, albeit informal, role in the formation of music.
"In the 1950s and 1960s, jazz was not taught in black colleges," says Irby. "But there were big jazz groups in those schools like the Alabama State, which had the Alabama State Collegians with Erskine Hawkins. Tennessee State University had some great groups, [as did] Florida A&M. But these groups were led by students.
According to another HBCU-JEI board member, Dr. Robert Griffin, these anti-jazz attitudes stemmed from a deep-rooted sense of cultural inferiority that black educators had towards music at the time.
"To make HBCUs considered strong and educationally viable," says Griffin, director of jazz studies at Florida A&M University (FAMU) in Tallahassee, Fla. "They tended to downplay anything less 'sophisticated' than classical European music. So jazz was kind of looked down on, and it's really a parody because your jazz musicians tend to be the most skilled musicians in the music department. They have to learn all the classic techniques. They must master their instruments, be able to improvise, understand harmony and chord progressions and musical form. So when a jazz musician improvises, he is actually composing on the spot. It's really sad that jazz has been downplayed in the HBCUs.
FAMU's Jazz Program, founded in 1995 by Lindsey Sarjeant and funded by a grant from the Kellogg Foundation, offers a bachelor's and master's degree in music with a concentration in jazz studies. The school's alumni include trumpeter Scotty Barnhardt, conductor of the Count Basie Orchestra, and trombonist Wycliffe Gordon, but two of the school's brightest stars were brothers Nat and Julian "Cannonball" Adderley, who performed in the famous FAMU Marching 100, the school band. , at the end of the 1940s.
"We are creating the Cannonball and Nat Adderley Institute for Jazz, for the music industry and jazz studies as a program modification, where students can pursue and earn a degree in music that will give them the skills and techniques they need to be managers, producers, engineers, as well as recording artists, "Griffin says.
Although the HBCU Jazz Education Initiative is in its infancy, it is poised to take jazz to new levels never seen before.
"We just want to promote the value of jazz music in the HBCU curriculum," Griffin says. "Music has value, culturally, socially and politically. It is powerful, and it is important that this message is promoted. And that's what we're really trying to do with this initiative, to help universities that want to do it and don't have the tools to do it. Comics
---
John Pizzarelli literally hit the stake to develop material for his new recording Better Days Ahead: Solo Guitar takes on Pat Metheny.

Jul 27, 2021 10:30 AM

It was in his darkest hour, at the start of the 2020 lockdown, that guitarist-singer John Pizzarelli …

This year's New Orleans Jazz & Heritage Festival has been canceled. It was to take place in October.

August 9, 2021 10:28 PM

Musicians in New Orleans have responded with distress and disbelief – with some relief – to the latest COVID …

Corea was last named Artist, Pianist and Keyboardist of the Year in DownBeat's 69th Annual Critics' Poll.

August 27, 2021 14:14

Editor's Note: This article is from the August 2021 issue of the DownBeat Critics Poll.

As of this writing, …

Carla Bley, Critics' Choice 2021 for the DownBeat Hall of Fame

Aug 17, 2021 10:50 AM

Given the tenor of the time, Carla Bley's extraordinary career should not have taken place. What were the chances …

Strabismus is Julian Lage's debut album on Blue Note Records.

Aug 3, 2021 9:53 AM

Clasping his hands to his chest, then lifting them up to the sky, Julian Lage conjured up echoes of the rambunctious child he …