Acme Jazz Garage, singer Shelby Sol share the stage at the Palladium | Diversions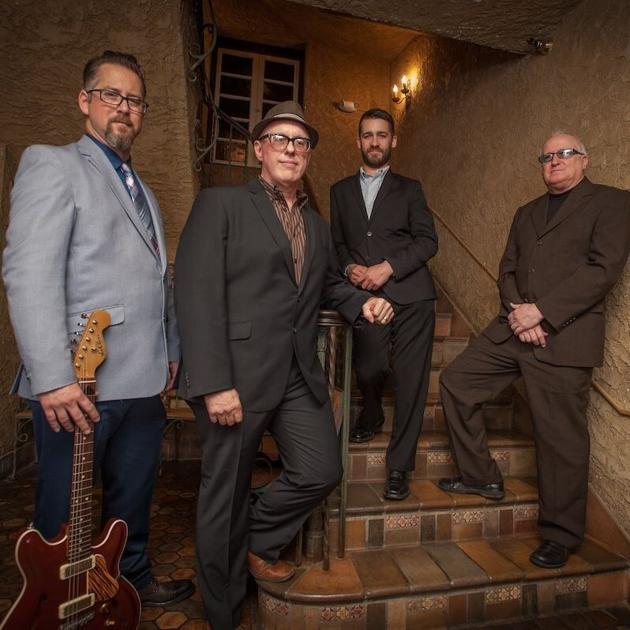 ST. PETERSBURG – Acme Jazz Garage will perform on Sunday, October 24, at 4 p.m. at Hough Hall at the Palladium of St. Petersburg College, 253 Fifth Ave. N., St. Petersburg.
Tickets start at $ 20 in advance or $ 25 on the day of the show. Call 727-822-3590 or visit mypalladium.org.
Jazz, blues, funk and fusion meet in the fuel sound of Acme Jazz Garage, which celebrates the release of their new album "Sharkskin". The show will feature oversized Acme – guitarist Matt Swenson, pianists / keyboardists Bryan Lewis and Jody Marsh, bassist Philip Booth, saxophonist Rick Runion and drummer Dave Rudolph. The group will be joined by special guest Shelby Sol on vocals.
"Sharkskin" is Acme Jazz Garage's second album. Released in August on the Solar Grooves label, the album features a mix of acoustic and electric grooves and textures. The music is inspired by mainstream jazz, Latin jazz, blues and fusion.
According to their website, the Florida-based group has performed their eclectic and groove music for audiences at the Gasparilla Music Festival, Clearwater Jazz Holiday, WMNF Tropical Heatwave, Child of the Sun Jazz Festival, Skipper's Smokehouse, and many other festivals, venues. and private events. The group occupied a long-term residence at Timpano Chophouse in Tampa's Hyde Park Village, from 2012 and performed there twice a week from March 2014 until the pandemic was forced to end in March 2020.
Acme Jazz Garage, the band's first full-length original music recording, was joined by special guests including conga master Gumbi Ortiz of Al Di Meola's band, singer Whitney James and saxophonist Jeremy Powell, as well as veteran musicians from the Tampa Bay area. Rick Runion and Austin Vickrey on saxophones, trumpeter Ron Wilder and vibraphonist Sam Koppelman.
For more information on Acme Jazz Garage, visit www.acmejazzgarage.com.