Australia's new Springtime jazz super-trio dazzles at Melbourne Recital Hall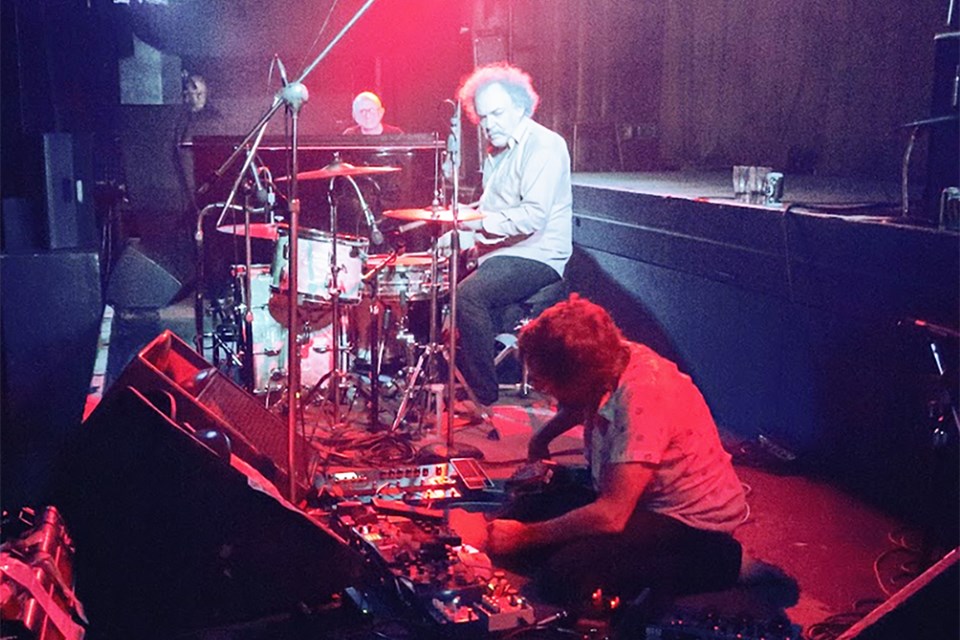 Jane Cornwell discovers this amazing new group with Chris Abrahams (The Necks), Jim White (Xylouris White, Dirty Three) and Gareth Liddiard (The Drones, Tropical Fuck Storm) in Australia
The end of summer in Melbourne, and Spring it's digging deep: planting ideas, letting sounds crawl, bud and burst. The result is haunting, disturbing and in places, curiously hopeful. Perhaps, given that each member of this new Australian trio – pianist Chris Abraham (The Necks), drummer Jim White (Xylouris White, Dirty Three) and singer/guitarist Gareth Liddiard (The Drones, Tropical Fuck Storm) – is a singular musician with a predilection for forms rather than tunes; for art rock, experimental noise and flying free jazz.
Beneath the spotlights shone diagonally, in a loose frame provided by tracks called things like "The Viaduct Love Suicide" and "The Killing of the Village Idiot" (a particularly thunderous long form), the respective aesthetics overlapped, struggled and were taking us to places – dark places – which, in the wake of a pandemic and in the shadow of a world war, beg to be examined.
Elders Abrahams and White were a grounded presence, with the former's 33 years of live improvisational Necks holding space, adding a bit of lyricism here, hammering percussive touches there, and the playing style of White's balletic – an arcing drumstick soaring high, brushes moving gently over the skins – reinforcing the sense of absurd theater within the noise clouds of fate.
Liddiard, the band's young court jester, gave fangs and reinjected onto his instrument, roaring lyrics borrowed from his award-winning poet uncle Ian Duhig, lamenting "swindlers, crooks, moralizers, modern saviors" with feet apart and head thrown back, its long fight with a tedious but suitably taut stray amp lead. As evidenced by the band's acclaimed self-titled debut album, Springtime intends to bring us to life by creating portraits of our contemporary world in all its terror, absurdity, cruelty and beauty.
It was carrying stuff, an assault that carved out a space for meditation, a testament to the ability of music – free jazz – to make us feel.