Bad Bob Tunnell linked to fond musical memories | Featured Columnist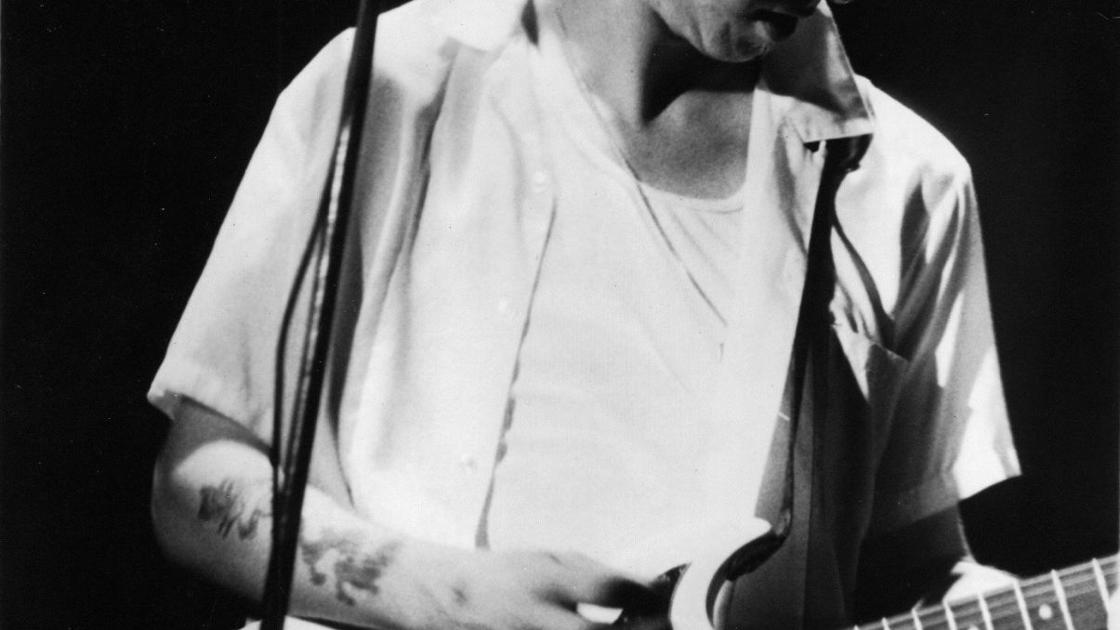 It is Tthe last opus in a profili seriesng local musicians.
Bad Bob and the rocking horses. The ghosts, the stingrays, the lords of the blues. If these band names ring a bell, you may have been in the Greenville area for a while. Maybe you've spent some time at The Rathskeller, The New Deli, or The Attic. Or even a backyard on the avenue de Paris.
The common thread is guitarist Bob Tunnell, who now lives in Washington, NC. He came to Greenville in the 1970s from Swan Quarter.
"He's a great musician who played raw blues and rockabilly music and was very popular in Greenville in the 1980s and 1990s," said Lightnin Wells.
Joe Tronto also remembers his playing. "Great guitarist. Lots of rockabilly style.
"We played for about five years," Tunnell said of Bad Bob and the Rockin 'Horses. The group setup that persisted included Tunnell, JW Raburn and Bob 'Shakin' Aiken. "I think they got the name because JW always called everyone 'horse'."
In the early 1980s, Tunnell performed in The Stingrays on guitar and vocals with James Shue on bass, Steve Alexander on drums, and Chris Knight on saxophone. The Phantoms, a three-piece group with Tunnell, Shue and Alexander followed.
In an 80s entertainment weekly Chapel Hill article, Tom Beckett described Tunnell: "He stands tall, with hair slicked back and a flowery complexion. And this boy has his lips. His licks are always fiery and fluid, and really creative in the blues idiom.
Speaking of Bad Bob and the Rockin 'Horses, Tunnell said: "In October 1992, I left the band for surgery because of a brain tumor. I played a few shows with Lightnin 'and Vinnie Brooks after that, but that was pretty much the end of my performance.
A photo of a red-haired Bob as a young child sitting on the edge of a bed playing an electric guitar brings back memories. "This is me with my first electric, around 67 or 68 after we recently moved to Swan Quarter, my father's hometown," he said. "I had bought inexpensive acoustics, around $ 18, for my birthday that year."
Incredibly, he said, "I think I was most likely playing 'Double Shot of My Baby's Love', judging by the chords I was playing."
A newspaper clipping shows a smiling Tunnell with a white T-shirt and hair swept back, playing an electric guitar. The caption speaks of "five of Greenville's hottest jazz and blues bands" featured when WVSP (90.9 FM) broadcast a benefit concert performed at The Attic. The bands featured were The Rutabaga Brothers and Lemon Sisters, Lightnin 'Wells with the Stingrays, Big Boy Henry, Jazz Plus and Proteus.
"The guitar is a Gibson Firebird that I had recently acquired," said Tunnell. "I remember the concert as a great time with a lot of people I love."
Aiken has fond memories of when Lightnin 'Wells brought together a few musicians from Greenville to produce a record with legendary blues musician Big Boy Henry. The band included Mike Hamer on bass, Tunnell on guitar and Aiken on drums.
Wells explained that this session produced Big Boy Henry's 45 "Mr. President" recording and was released on the Greenville-based Audio Arts label in 1983. It was nominated for a WC Handy Award the following year.
"I had seen Bob play a few times before that and knew he was special," said Aiken. "He had my respect for his study of blues music, his vast knowledge of many great blues musicians, as well as his guitar influences because of that knowledge. We crossed paths for several years before forming a small trio. "
Aiken said he knew Tunnell as a quiet and reserved individual, but "when he takes the stage with Bad Bob and The Rockin 'Horses, you better get out of his way."
"As a blues guitarist, there was nothing better in this field back then," Aiken recalls. "He was an artist. He was a showman. And he was a monster on the guitar. He had command, control and his own style. He won the immediate respect of anyone within earshot of his performances. He was this incredibly charismatic gyrating guitar gunslinger who caught your eye and rocked your bones from the inside out. He owned the stage, the audience and sometimes the audience outside the hall.
Outside the place? Aiken helps paint a picture of this. "On a good night's sleep during the day in downtown Greenville, it was not uncommon for Bob to spontaneously leave the stage and leave the venue. Without ever missing a lick, he ran on the sidewalks, in the streets, and sometimes even lay down in the streets with guitar howls and while garnering the support of passers-by. Like the Pied Piper, those in the streets followed him and lined up to enter and see Bad Bob.
Tunnell's nephew, David Hervey, said of his uncle: "He's been a huge inspiration to me with both art and music.
Music is still an important part of Tunnell's life and he frequently posts links to recordings he has listened to that are meaningful to him.
"He was a great performer," said Aiken, "If you ever had the chance to see him play, you will never forget him."
Indeed, for many longtime local music lovers, Tunnell will forever be linked to fond musical memories. Check out this link to step back in time or to hear recordings of his distinctive style for the first time: www.phootoons.com/radio/badbob/.
Donna Davis works for Pitt County Government, supporting technology. She has called eastern North Carolina home most of her life. She loves jammeet local musicians, run and write. Contact her at [email protected]