Celebrating Diversity: Discover Jazz Fest Offers Range of Sounds and Performers | Vermont Arts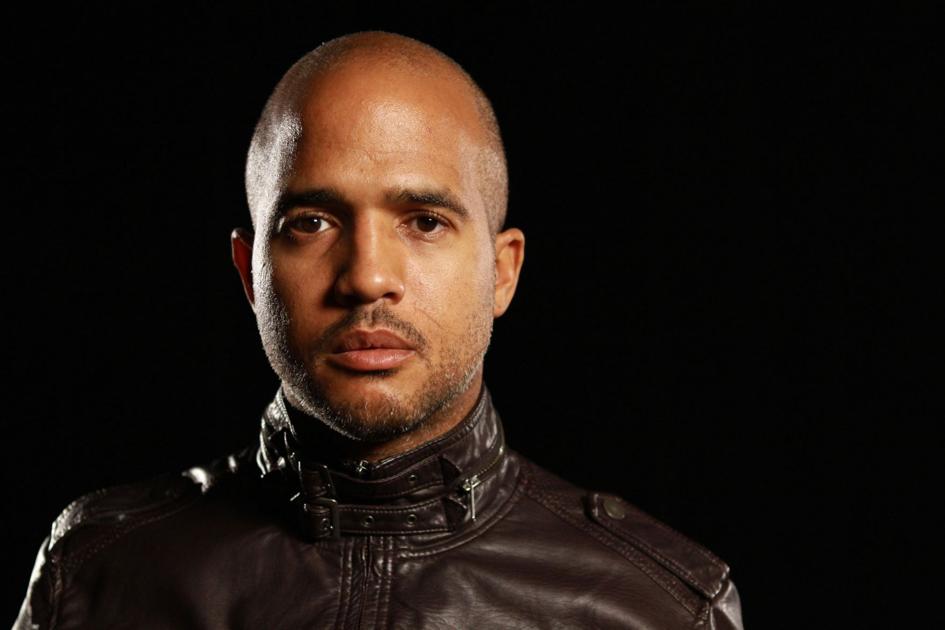 Variety is the spice of life, as the saying goes, and that's certainly the case with the Burlington Discover Jazz Festival, which returns to Queen City June 4-13 after a year-long hiatus due to the COVID pandemic. -19.
A scaled-down version of the festival offering mostly free performances with a sprinkling of paid shows, this year's night showcases the region's impressive local and regional talent, serving everything from jazz, blues and soul to the world, passing through Latin and classical.
Here's a look at the first half of the festival. Check out Vermont Arts next weekend for a preview of the second half of the festival. All shows are free, except for the ticketed events listed below.
– 6 p.m., Burlington Waterfront: 50 saxophones festival kicks off – dubbed "the world's largest community saxophone orchestra", over 70 saxophonists of all ages from the region will perform "a selection of crowd-pleasing jazz standards", under the direction of the luminary of Burlington saxophone, Dave Grippo.
– 7 p.m., Parc de la Mairie: Guagua
– 5:30 p.m. and 8 p.m., The Backyard at Nectar's: Organ trio Delvon Lamarr – three-piece soul, based in Seattle, known for his vintage soul-jazz sound, performs in support of his 2021 album, "I Told You So". Tickets cost $ 35 (21 and over).
– Noon, Church Street scene: The Maple Street Six
– 12:30 p.m., Town hall scene: Ambre deLaurentis + Mal Maïz Sandoval
– 2:00 p.m., Church Street stage: Dan Ryan Express – presents "Captain Marvel", a tribute to Chick Corea.
– 3:00 p.m., Roosevelt Park: Hurly Burly: Dwight & Nicole with DBR – The acclaimed blues-soul-rock trio Dwight & Nicole gives an ephemeral concert with violinist Daniel Bernard Roumain.
– 4:00 p.m., Church Street scene: Brooklyn Circle – led by guitarist Michael-Louis Smith, Brooklyn Circle is a very dynamic New York-based jazz quartet that also includes bassist Diallo House, saxophonist Stacy Dillard and drummer Ismail Lawal. The band's latest album is "Live in Vermont," which was recorded three years ago at Zenbarn in Waterbury Center.
– 6:00 p.m., Church Street stage: Ro freeman – The Montpelier blues and jazz singer performs with her band Galacticates, which includes keyboardist Michael Hartigan, bassist Patrick Markley and drummer Dan Ryan.
– 7 p.m., Parc de la Mairie: Soule World – Vermont-based instrumental duo of keyboardist Ray Paczkowski and drummer Russ Lawton of the Trey Anastasio Band perform in support of their new album, "Mimi Digs It", released last month.
– 5:30 p.m. and 8 p.m., The Backyard at Nectar's: The Nick Cassarino Trio + Paul Asbell, special guest, with Joe Davidian and Conor Elmes – Cassarino, originally from South Burlington, is an outstanding New York-based guitarist and singer known for his work with singer / trumpeter Jennifer Hartswick and Brooklyn band the Nth Power. Davidian, originally from East Montpelier, is a New York-based jazz pianist. And Elmes is a Brooklyn-based Lyndonville native who plays drums for Youngblood Brass Band. The trio perform with legendary Burlington blues guitarist Asbell – Cassarino's private guitar teacher during his formative years – in a blues-based program titled "How Blue Can You Get: A Retrospective." Tickets cost $ 30 (21 and over).
– Noon, Church Street scene: Onion River Jazz Band
– 12:30 p.m., Town hall scene: DBR + Gopal Niroula
– 2:00 p.m., Church Street stage: Jaguar stereo
– 3:00 p.m., Starr Farm Park: Hurly Burly: Kat Wright Trio – The extraordinary Burlington singer-songwriter performs a trio pop-up concert with guitarist Bob Wagner and bassist Josh Weinstein.
– 4:00 p.m., Church Street scene: TURNmusic with DBR – an experimental chamber collective, led by founder and conductor Anne Decker, presents an exciting program with violinist and composer Daniel Bernard Roumain.
– 6:00 p.m., Church Street stage: Mal Maïz – The Burlington-based Latin dance collective, led by Costa Rican multi-instrumentalist Maïz Vargas Sandoval, brings their powerful mix of Latin, cumbia, reggae and Afro-Caribbean styles.
– 5:30 p.m. and 8 p.m., The Backyard at Nectar's: Ceramic dog by Marc Ribot – The virtuoso and revered New York guitarist brings his talented bassist / multi-instrumentalist trio Shahzad Ismaily and drummer Ches Smith ahead of their stellar upcoming album, "Hope." Scheduled for release on June 25, "Hope" is a brilliant album that fuses funky beats, sharp and sometimes political lyrics, raw rock power and compelling compositions that overflow with a palpable sense of joy and passion to make. music together again. Tickets cost $ 40 (21 and over).
– 11:00 a.m. Church Street: School groups
– 12:30 p.m., Town hall scene: Brian McCarthy + Edwin Owusu
– 7:30 p.m., virtual event: Four pianists talk about Chick Corea – Marcus Roberts, Helen Sung, Aaron Diehl and Danilo Perez.
– 11:00 a.m. Church Street: School groups
– 12:30 p.m., Town hall scene: Irene Webster + Tom Cleary
– 7.15 p.m., virtual event: Ray Vega in discussion with Wynton Marsalis