COLUMN: Juno winner set to brighten things up in Orillia next week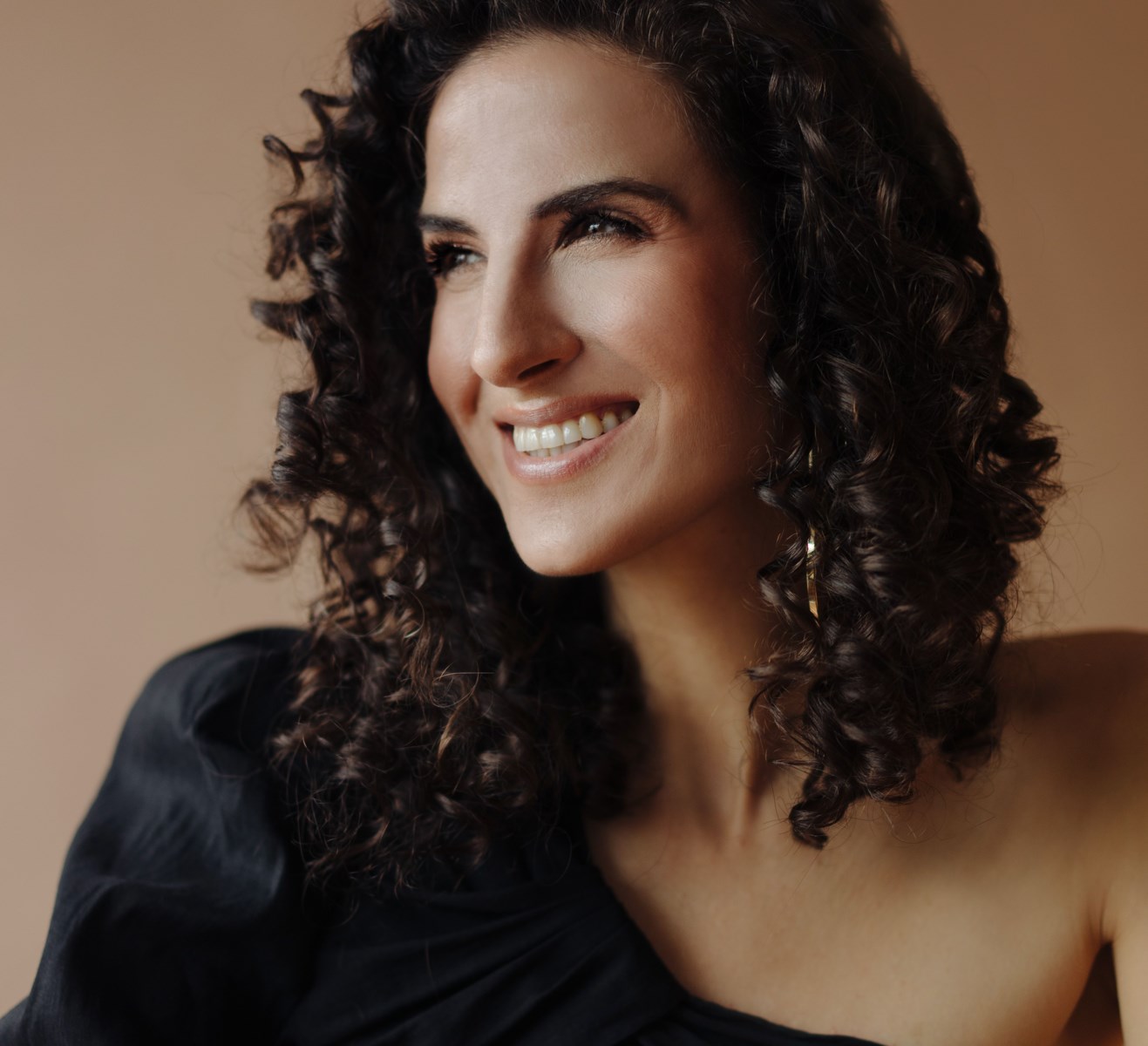 Laila Biali, who has performed on major American stages and was a backing singer for Sting, will star at the upcoming Orillia Jazz Festival
COVID-19 has certainly put an end to the arts and culture sector completely, but now that the pandemic is somewhat managed here in Ontario, it is as if the sector is eager to restart … and nothing is going on. Stop!
There is so much going on and about to happen that it's hard to know where to start.
This Thanksgiving, Friday through Monday, be sure to check out the Images Studio Tour, back after the pandemic canceled it last year. The tour runs daily from 10 a.m. to 5 p.m., at area art studios, as well as Carley Hall, Jarrett Hall, and the Stephen Leacock Museum.
There are over 30 artists involved, showcasing art in many different media. Masks and social distancing must be observed at all locations, and in both rooms and the museum, you must show proof of vaccination to enter. Come support our artists and all their new material.
The great cultural event from October 15 to 17 is the Orillia Jazz Festival. Again, another special event that got restarted after being canceled last year. There are three Jazz Fest events, one each night, and all at the Opera of Orillia.
Friday October 15 at 7:30 p.m., the star is the Laila Biali Trio. Biali was born in Vancouver and studied piano from the age of four. An arm injury at the age of 15 ended her dreams as a classical pianist and she turned to jazz, singing and songwriting.
A big break helped her get to where she is today.
"I was fortunate enough to be selected for a band called Sisters in Jazz in 2001 as part of a collegiate star competition organized by the International Association for Jazz Education (IAJE)," Biali explained.
"Students from all over the world auditioned and they chose six candidates to form an ensemble. In January 2001, I was taken to New York to perform with the group Sisters in Jazz at the IAJE's annual conference," Biali said.
"We then headlined the Kennedy Center in Washington DC as well as six summer jazz festivals across Europe. It was an incredible experience," she said. OrilliaMatters.
"After that I had the opportunity to tour with a number of different artists that I admire: Chris Botti, Suzanne Vega, Paula Cole and, most recently, Sting (I contributed backing vocals to her upcoming album), "Biali said.
Biali has released eight albums since 2003; the 2018 album, Laila Biali, won the Juno Award for Vocal Jazz Album of the Year. His latest album, Out of the dust, was released in 2020. She tours with her trio, which includes her husband, drummer Ben Wittman; and bassist George Koller.
What can the public expect on October 15?
"This will be our first show at the Orillia Jazz Festival," said Biali. "We will share a mix of songs from my latest album Out of the dust, our eponymous JUNO award winning release, the collection of Canadian songs and reimaginations of pop hits. I also like to tell stories between songs, to provide some context. There will be some for everyone ; even jazz skeptics!
Don't miss a free performance outside the Orillia Opera House at 6 p.m. on October 15, the premiere of Natasha Powell's new work, Together Again, hosted by the Center for Arts and Culture of Orillia.
The October 16 show at 7:30 p.m. features more jazz, of course, packaged in a different package. Brassworks are headlining the show, titled Rhythm of Our World. A sort of reunion is also presented for Jazzamatazz, the 80s and 90s vocal jazz group that Ted Duff founded in our area. A quartet of former members of Jazzamatazz will take the stage to remind us of this beautiful time.
The other very special guests of this show are three young musicians.
"Part of the festival's mandate is to involve young local musicians," said Laura Christie, music teacher at Orillia High School. this concert.
"Unfortunately, due to the devastating effect COVID-19 has had on school music programs, we've had to cut things down. However, this concert will feature a talented student from each of Orillia's three high schools." , said Christie.
"The student musicians are Grace Locker – trumpet (Orillia Secondary School), Zach Zirger – alto sax (Patrick Fogarty) and Laurel Van Pypen – tenor sax (Twin Lakes). 'Normal'," said Christie.
Finally, the Orillia Jazz Festival will end on October 17 at 2 p.m. with Lance Anderson and his beloved show, Oscar Peterson: The Jazz Legend and the Man I Knew. This is a theatrical and musical presentation with Anderson and bassist Russ Boswell.
Tickets for all shows are available at the Opera d'Orillia box office at 705 326-8011 or online here. All COVID-19 protocols are in place and proof of vaccination must be presented to attend a show.
Other Notes:
Creative Nomad Studios (CNS) has many workshops coming up and is planning a Christmas market in late November. Interested artisans are encouraged to apply. CNS also offers free Tuesdays, so you can come and discover this creative coworking place. More information can be found here.
Mariposa Arts Theater has announced its fall play, The love, the loss and what I was wearing, from November 4 to 7 and from November 11 to 14. Tickets can be found here.
Hip Chick Design is having an online Thanksgiving sale, 15% off all items online. The sale takes place from Saturday morning to Monday evening, find out everything here.
Little Tigers is stretching posters to include screen-printed clothing as well, you can check out the fabulous gender-neutral kids merch here.
Peter Street Fine Arts guest artist for October is Kristine Drummond. Drummond's works capture his love of color and light and are composed of layers that evoke emotion in the viewer. Find out today at 23 Peter St. S.
Finally, grab your free ticket to the Ronnie Douglas Band show on October 23 at St. James's Anglican Church, here.
Have a good week!
Send your arts news to [email protected] by noon Tuesday to be included.