Creative Outing: Jazz Quintet with Original Tunes at a Local Art Gallery | Local entertainment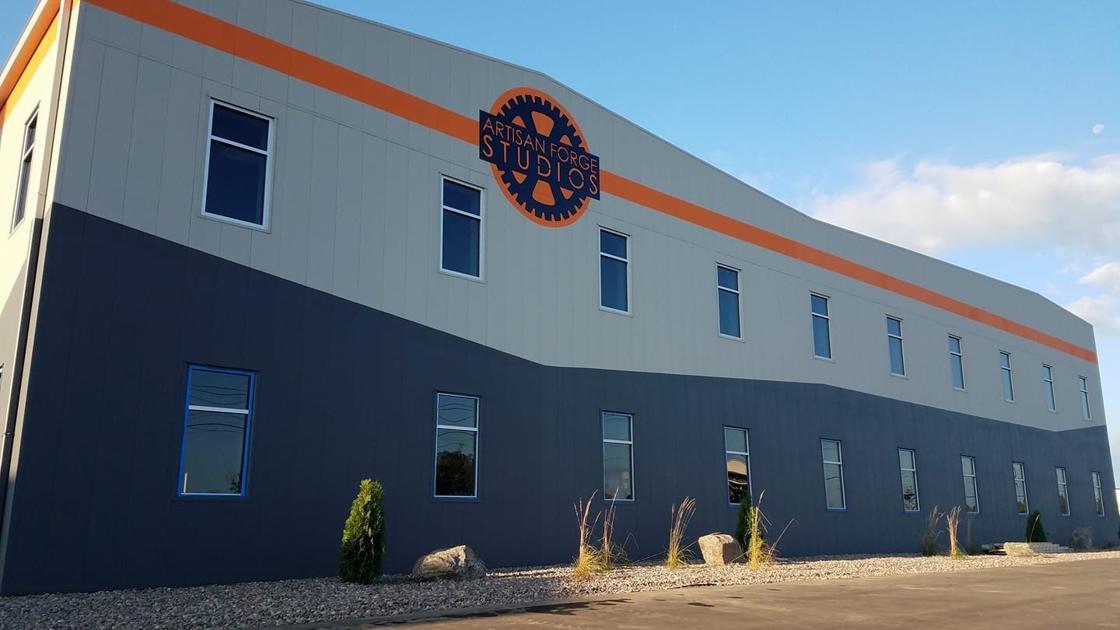 [ad_1]

EAU CLAIRE – Sue Orfield and Joan Hutton both have diverse and busy musical careers.
Eau Claire tenor saxophonist and player of several wind instruments based in Twin Cities excel in a variety of styles of music while performing in groups large and small.
But they speak with particular excitement of Take That Back, the jazz quintet they will co-direct which will perform on Friday, June 18 at Artisan Forge studios in Eau Claire. It starts with the friendship / musical alliance the two have formed since they met years ago, "both sides of people on someone else's gig," Orfield recalled. "I immediately felt a connection with her."
Hutton expressed similar sentiments.
"We really connected both personally and musically right away," she said in a phone interview.
It wasn't until several years later, however, that they reconnected to Facebook and decided to make music together. Hutton suggested they record a few duets together.
The response: "What Sue says to everything is, 'Yeah sure, I'm in it, that sounds good!' Hutton said with a laugh.
Hutton invited Orfield to do some recordings in his kitchen, drawing inspiration from a series of duets recorded by Grammy Award-winning jazz musician Ben Wendel.
The so-called "cooking sessions" can be found on YouTube: tinyurl.com/7zvh34ht. Among the selections, there is "OH! A piece taking its title from the surnames of Orfield and Hutton and showing their cheerful spirit by playing the tenor saxophone and bass clarinet respectively. (Along with the band, Hutton also plays the alto and tenor saxophone.)
In addition to creating memorable music, they started bringing in other musicians for the recordings Hutton had known before. From there, drummer David Schmalenberger, pianist Ted Godbout and bassist Kameron Markworth joined Hutton and Orfield to form Take That Back.
As Hutton put it, "I just feel lucky to play with these people that I admire. It's a pretty cool feeling to play in a band with people that you love to listen to and just think they make great music, and are all really cool people too.
Orfield agreed. "The musicians are right at the top; they are so much fun to play with, "she said.
"I'm all about playing original music, just like Joan," Orfield said. "If we have a mission statement, it would be this. "
The June 18 concert will feature music they plan to take to a recording studio in July. A lot of the music will be these new compositions, Orfield said, adding "there might be a few things we're adding just for fun."
Hutton described what the set list will look like: "We usually end up doing half of my songs and half of Sue's songs to organize it. Sometimes we play a few standards, sometimes we can do something that one of the other people in the band also wrote. Most of the time, it's just kind of half and half. And that's probably what the recording will end up being too.
Of their own tracks, Hutton added, "It's a nice strain, I guess. We all try to write things with a certain variety and different styles, and because Sue is Sue and I am me, we just take a different approach to things. It just gives a nice balance. There is groove based stuff, there is more direct jazz, there is a pop influence, there is more free jazz. Just an eclectic mix.
With the concert in the Artisan Forge gallery, the public can enjoy the creations of the artist community, where Orfield has a rehearsal space / teaching studio.
"There are amazing sculptors, oil painting artists and there are jewelry makers, and there is a chocolatier in this building, and there are people who blow glass and people who make marble countertops, "Orfield said. "It's an amazing place, I have to say."
For Greg Johnson, owner of Artisan Forge and metal artist, the idea of ​​organizing concerts on site arose from his decision to install a grand piano in the building. Johnson plays the piano and studied music in college.
"My philosophy is that you create something like that and opportunities arise," Johnson said in a telephone interview.
Orfield noticed the piano soon after he arrived.
"She said, 'Oh my God, Greg, I'm so inspired! It's a real piano. Can we have a concert? ' Johnson said. "And I'm like, that's exactly why this piano is here. It's to allow people to do things that they wouldn't normally be able to do.
It's likely that some in the June 18 audience will have studios at Artisan Forge. The framework of artists enjoying the work of other artists exemplifies what the community has to offer, Johnson said, with creators working in the visual, culinary and musical arts.
As an example of the creative spectrum, Bennett Guitar Company, owned by Dallas Bennett, will be offering one of the boutique's acoustic jams from noon to 4 p.m. Saturday at the Airing Out the Art – The Outdoor Artisans Markets event. And among the Take That Back concert offerings, there will be creations from Rebecca Flynn's Sweet Driver Chocolates.
Collective creativity can be contagious.
"You come here, and you might have a little hollow day, and someone just killed him next door," Johnson said. "And the next thing you know, you have a conversation and you are completely inspired."
It seems to be the same kind of inspiration that the musicians of Take That Back share on stage.
"If we're playing for an audience and there are people listening to it, that's great," Hutton said. "But we love to play together, no matter who's listening. "
[ad_2]