DC FilmFest, Free Outdoor Concerts and LOTS of Pride Events: Things to Do in DC, June 3-6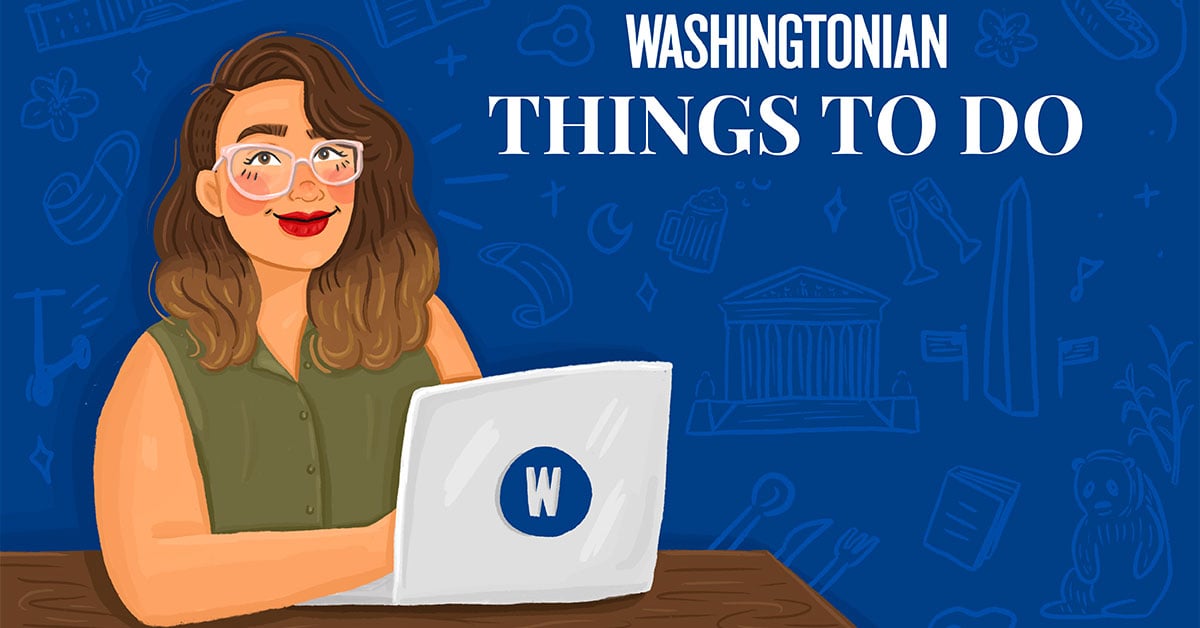 Illustration by Hannah Good.
Hello Hello!
We have FilmFest DC, walking tours, and LOTS of Pride events.
Discover the new comic book by Miles Morales.
Here's what you should check out this weekend:
A publisher's nightmare: In his first novel, The other black girl, Zakiya Dalila Harris has written a workplace thriller that skillfully critiques the culture of the book publishing industry. Harris, who previously worked at Knopf / Doubleday, has been very successful for the work, which will be made into a Hulu TV series that she is writing with Rashida Jones. The author will chat with novelist Riley Sager in a Politics and Prose e-book conference. Thursday 6/3 at 8 p.m. Free at $ 35 (book included), buy tickets here.
Happy Birthday: The DC Public Library celebrates its 125th anniversary this weekend. Each branch distributes library items – tote bags, of course – and some offer family entertainment, like craft and book fairs. At the downtown MLK Memorial Library, DCPL Executive Director Richard Reyes-Gavilan will lead a virtual birthday celebration, with a live performance from the legends of go-go EU (Experience Unlimited). Thursday 6/3 at 5 p.m. Release, watch it on youtube here.
Queens of strings: Listen to a variety of classical music from female songwriters during WoCo Fest 2021: Revelry, which lasts for three days. From the local non-profit Boulanger initiative, which promotes classical work written by women, and Strathmore, the festival is a mix of in-person performances, composition workshops and panel discussions with virtual participation options only. . Thursday watch a virtual show of "Fresh Voices" by Fifth House Ensemble (6/3 at 6 p.m.). Throughout Friday and Saturday, several bands will perform outside of Strathmore Terrace Patio Scene, such as the Overlook Quartet, ChamberQUEER, Brittany J. Green and big dog little dog. On Sunday, composer and carillonneuse Julie Zhu will perform a free chime concert at the Washington National Cathedral in a free show (note: it will not be broadcast live). from Thursday 6/3 to Sunday 6/6; Ticket prices vary for virtual and in-person participation, with day passes available, Learn more here.
See something new: FilmFest DC begins its (mostly) virtual festival this weekend, celebrating its 35th anniversary. Online, audiences can choose from over 60 films and documentaries spanning 35 countries as well as works from DC area filmmakers on the region, including Go-Go City: Displacement and Protest in Washington, DC, A story of three Chinatowns, MetroShort, and Liam White. See an in-person screening of the original British comedy Type D love outdoors at the Quai (June 12). Other highlights of the 10-day festival: Rosa's wedding (where the protagonist decides, like Sue Sylvester, to get married), Executive Decree (on a dystopian future where black Brazilians are banned from the country, featuring How to get away with a murder star Alfred Enoch), and Write with fire (a documentary that examines the dangers faced by women journalists in India). See the full film program here. From Friday 6/4 to Sunday 6/13 (films will be available to stream throughout this period, unless otherwise specified); $ 9 per session, buy tickets here.
Marvel mavens only: if you liked Spider-Man: Into The Spider-Verse, follow crime-fighting hero Miles Morales in a new comic book, Miles Morales: Shockwaves by Justin A. Reynolds. On a virtual panel on Politics and Prose superhero writing, hear from YA author and other graphic novel professionals including Nic Stone, Jason Reynolds, John Jennings, and Angélique Roché. Friday 6/4 at 6 p.m .; $ 13 (book included), buy tickets here.
Move around, Megh: We have our own royalty here. This weekend, the new "DC's Royals: A Celebration of Drag" photography exhibition opens at Dupont Underground. Browse historical footage from the Washington Blade's stellar archive, including interview footage with Drag Queen Shi-Queeta-Lee and Drag King Pretty RikE, and stick around for drag shows taking place throughout the month . Line-up will include Bombalicious Eklaver, Pretty Boi Drag, Farrah Synclair and other fabulous drag artists (see the full program here). From Friday 6/4 to Sunday 6/27 (weekend hours only); $ 8 to $ 20, Learn more here.
Yum Yum Yum: Taste a multitude of dishes at the 12th edition of the Taste of Del Ray in Alexandria. Throughout the weekend, participating restaurants offer discounted menus, such as Cuban mini sandwiches, pulled pork sliders, raj kachori chaat and more, with a few cocktail pairings included. from Friday 6/4 to Sunday 6/6; Learn more here.
External voices: Free concerts kick off at Dupont Circle with the new Summer Jazz Music Series. On June 4, see saxophonist Brent Birckhead; Upcoming lineup also includes Three Man Soul Machine, Imani Grace, Elijah Jamal Balbed's JazzMob and other artists who will perform every Friday at Triangle Park (opposite the north entrance to the metro). Friday 6/4 at 6.30 p.m. (the concert series will run until August 27); Release, Learn more here.
Another birthday: Washington, DC's Gay Men's Chorus Celebrates 40th Anniversary This Weekend; to celebrate, they organize a big virtual concert, "GMCW turns 40." In the filmed performance, see parts of the choral group performing at various locations around DC, including Black Lives Matter Plaza, the Supreme Court, and in front of 17th Street mural Amanda Gorman. Audiences will hear classic musicals like The Greatest Showman and Ragtime as well as mashups, like "Truly Brave", which crosses "True Colors" by Cyndi Lauper and "Brave" by Sara Bareilles. The show will also feature archival footage from the choir group's decades of singing across Washington. Saturday 6/5 at 7 p.m. (the show will be available in streaming until Sunday 6/20 at midnight); $ 25, buy tickets here.
Fun for kids: For Pride Month, the Smithsonian American Art Museum hosted a Pride Family Zone for kids with events, crafts, videos and other activities to celebrate queer experiences. On Saturday morning, sit down with DC drag queen Ruth Allen Ginsburg for a virtual storytime event, where she will read children's books and nursery rhymes. Saturday 6/5 at 10 am; Release, register here.
To take a walk: Try a neighborhood walking tour of Free Tours by Foot in the coming weeks to visit important sites and learn about local history in and around DC. The tour organization offers a series of Saturday tours that will cover a different neighborhood each week, starting this weekend with the H Street corridor. In June and July they will cover Anacostia, Le Droit Park, Alexandria, Adams Morgan, and more. Saturday 6/5 (and the following Saturdays until July 31); $ 3, buy tickets here.
More fun Pride: We've rounded up a collection of awesome events around town to celebrate the Pride this month, including the official Capital Pride Parade, a puppy costume contest, drag bingo, and more. Check out the full list here.
Something new:
Me, every time I look at a Tiny Desk.
NPR's famous Tiny Desk has been one of DC's hottest and most enviable invitations for over a decade. Out of over 900 mini-concerts that took place at Bob Boilen's decorated office, we asked NPR staff members to choose 50 of their all-time favorites. Scroll down to watch these fantastic and intimate performances – although, good warning, you might be tempted to spend several hours listening
all
good things. (We're not judging here.) A highlight included here is the Alicia Keys ensemble which I had the immense privilege of attending with my colleague Daniella Byck last year before the lockdown – it was one from the last shows they did before moving on to Tiny Office at home. Honestly, it was one of the most memorable
concert
experiences I have ever attended; Keys was, as you might expect, a powerhouse to hear in person and she was extremely kind and caring to the many people around her. (She said hello to both of us and somehow we didn't pass out.)
What have been the most memorable Tiny Desk shows you've seen so far? Did you have the chance to attend Tiny Desk Fest in 2019? Are there any artists that you are dying to see perform in this place? (You know my answer: I'm still waiting for Bad Bunny.) Tell me which ones you enjoyed seeing again.
Thanks for reading! Tell me what you do at home by writing to [email protected]