Discover the Millennium Park Summer Concert Series lineup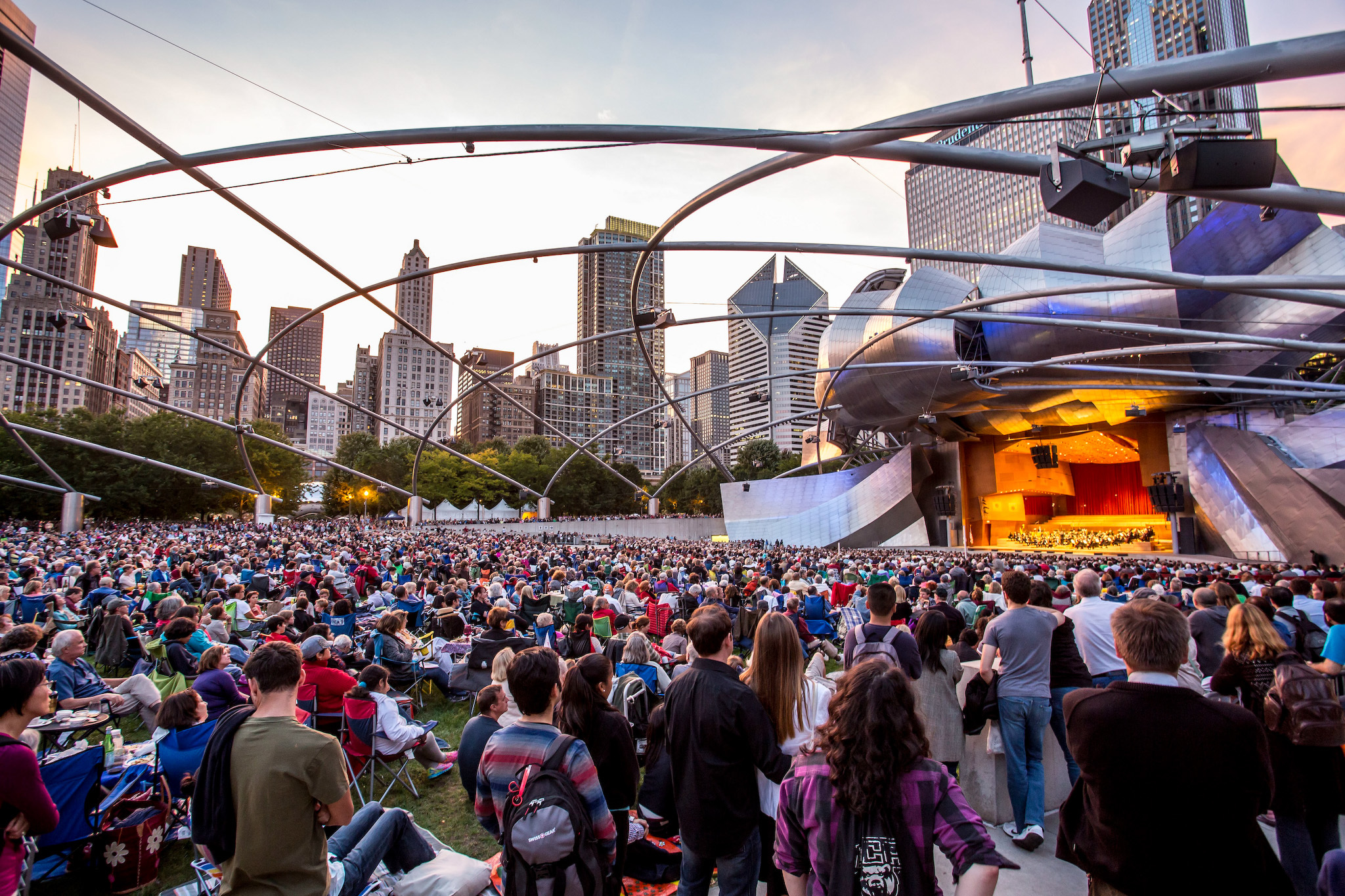 Like many of our favorite events, the Millennium Park Summer Concert Series kicks off late this year, with 10 shows scheduled between August 2 and September 16. Frankly, we're just thankful that the annual free concert series at Pritzker Pavilion is happening – for many it's a summer tradition that was greatly missed when it was canceled (along with just about every other event in person). last summer.
RECOMMENDED: Your Guide to Summer Festivals in Chicago
This year's lineup draws heavily on local artists and organizations, with performances hosted by longtime LGTBQ + party Slo 'Mo, musician Andrew Sa, DJ Alejandro Ayala, the Goodman Theater and the Chicago Independent Venue League. (CIVL), among others. This is all the more fitting given that 2021 is Chicago's Year of Music, a time when the city celebrates the local music scene and tries to find ways to further support the musicians who have made Chicago their home. .
According to the Department of Cultural Affairs and Special Events website, all Pritzker Pavilion events will be operating at full capacity and no prior registration will be required to access the lawn or seating area inside the pavilion. And, as usual, you can bring your own food and liquor to Millennium Park to enjoy during the show. Just be aware that these rules are subject to change, as the DCASE website also states that "All summer events will follow the latest public health and safety guidelines."
Want a taste of what to expect from this year's Millennium Park Summer Concert Series? Many individual lineups are still being finalized, but here's what we currently know about the 10 shows on the schedule. (Unless otherwise specified, all shows run from 6 p.m. to 8:30 p.m.)
August 2nd
I am every woman: Divas through the decades with Akenya & Friends + Mermaid
LGBTQ + Party Slo 'Mo celebrates its 10th anniversary with an evening of local musicians and singers (hosted by singer-songwriter Akenya) covering female R&B, house, disco and pop songs. Local soul and R&B duo Mermaid, which formed when Candace Quarrels and Brittany Campbell met as performers in the Chicago production of Hamilton—open the show.
August 9
A night of healing, truth and restorative love
Showcasing the voices of the Muslim diaspora in Chicago, this musical evening features hostess Jacinda Bullie and performances by Binta Diallo, Kayem, Tammy McCann, Rhymefest, Ronnie Malley, Maimouna "Mumu Fresh" Youssef, Drea d'Nur and Rami Nashashibi.
August 16
Andrew in another country

Best known for his appearance at Hideout's Cosmic Country Showcase, country crooner Andrew Sa presents a screening of his latest cinematic work, featuring local filmmakers, artists and musicians. After the premiere, a group of musicians featured in the film will perform live on the Pritzker Pavilion stage.
23 august
Fire preservation
DJ and producer Alejandro Ayala (aka King Hippo) is co-hosting an Evening of Music Without Borders, featuring the avant-garde ensemble Natural Information Society of Joshua Abrams and African drummer group Drum Divas.
August 30
Afrodjia Social Club + Proximity
Performing as Afrodija Social Club, DJ Sadie Woods presents an evening of jazz fusion, tropical disco and deep house music, with guest musicians and performers. Prior to that, the Silver Room and Connect Gallery present a program called Proximity, with bassist Micah Collier and Electec exploring the sounds of house music, footwork, bebop and soul.
September 2
Zulema
The Goodman Theater presents a performance of the play Zulema (part of a tour that will stop at 10 parks in Chicago), which follows a young girl from Mexico as she embarks on a musical journey through Chicago, with music and dance from the Ensemble Sones from México.
September 6
Contemporary Indigenous Voices: Leonard Sumner + Lyla June + Tall Paul
Sicangu Lakota hip-hop artist Frank Waln is co-hosting an evening of performances by Indigenous musicians, including Anishinaabe singer-songwriter Leonard Sumner, Navajo and Cheyenne musician Lyla June, and Native American rapper Tall Paul.
September 9
CIVL summer concert
The Chicago Independent Venue League is co-hosting a pair of local acts, including retro soul and funk musician Neal Francis and a headlining artist who has yet to be announced.
September 13
Angel Meléndez & the 911 Mambo Orchestra
Local composer and trombonist Angel Meléndez performs a program inspired by the 2011 release of Groupe Numero Cult Freighter: Chicago's Salsa Boricua, exploring the heyday of salsa music in Chicago in the late 1960s and early 1970s.
September 16
Eighth blackbird
The Chicago Chapter of the Recording Academy celebrates 60 years of supporting Chicago musicians, featuring the contemporary ensemble Eighth Blackbird and a selection of special guests.