Dom Amore: In the post-Yankees life of Bernie Williams, the music never stops | Sports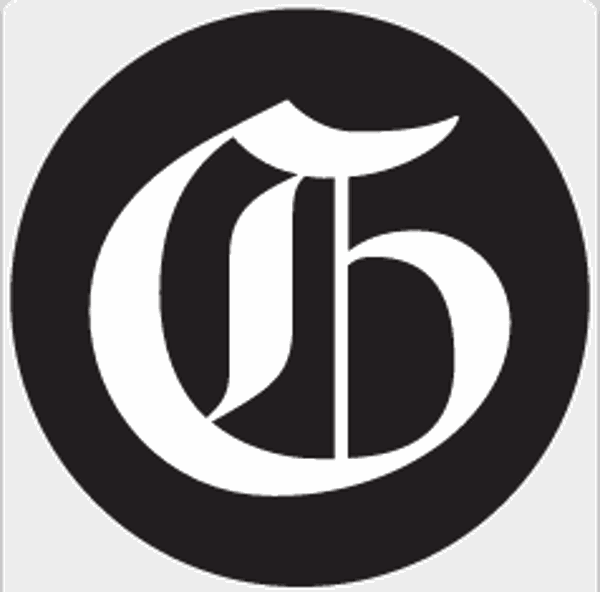 HARTFORD, Connecticut – Bernie Williams is enjoying the feeling of taking down Yankee Stadium with a home run in October. Twice, in fact. He knows what it's like to be on the pitch to win a World Series four times.
What can replace those moments when baseball ends like it did for Williams in 2007?
"I mean, I played the Blue Note last week, man," said Williams, a classically trained guitarist and Latin Grammy nominated artist. "From the perspective of being a retired baseball player, going up to one of the iconic jazz venues, not only in New York City but around the world. Anyone who wants to go to Blue Note and play.
"I had an experience [in Connecticut in 2012] when I played in a Dave Brubeck tribute, and his son Darius was in the band, and we were playing "Take Five", his iconic piece of jazz music, and it was almost like an out-of-body experience , play with these cats. And then the next day, I play with Twisted Sister – 'We're Not Gonna Take It' – on Long Island.
Who else played with Derek Jeter and Bruce Springsteen? Williams, 52, a man of many muses, will assemble his band, cross the border to Connecticut, and perform his vast repertoire of jazz, rock, tropical rhythms – he can be full of musical surprises – at an outdoor concert at Ridgefield Playhouse Sunday at 3 p.m.
"We've been going for a long time," said Williams. "I am very grateful for what they did, supporting my career after baseball."
This time around, the music will benefit a cause close to Williams' heart, the Breathless Campaign, which raises awareness and funds research to fight idiopathic pulmonary fibrosis, the disease that claimed the life of her father, Bernabe Sr., in 2001. One of the songs he will perform has a special meaning.
"One of the songs I wrote for my dad," Williams said, "and we asked the audience to submit [lyrics for] "Para Don Berna", and we've picked a winner and we're going to perform the song with the lyrics. "
Williams also works with several programs to promote access to music education, such as Little Kids Rock and the Turnaround Arts programs at Jettie S. Tisdale School in Bridgeport.
"You see in a tangible way how music and the arts positively, exponentially influence test scores in these children," he said. "You cannot dispute the importance of arts and music in the core curriculum, it is so beneficial for these children. "
The transition from baseball to another way of life is a struggle for many. Even those who are determined to get away somehow find themselves at the ballpark. For Williams, born and raised in Puerto Rico, music and baseball have always been parallel passions. He was still playing for the Yankees when he released his debut album, "The Journey Within" in 2003. His second, "Moving Forward", which won his Latin Grammy nomination, was released in 2009.
In explaining Williams' introspective demeanor, manager Joe Torre has often said that he is an artist as much as an athlete. He played from 1991 to 2006, managing the center field covered in front of him by Joe DiMaggio and Mickey Mantle, reaching .297 with 287 homers and five All-Star appearances. Williams' 80 RBIs in the playoffs remains the MLB record. The days after September 11 are some of his most indelible memories.
The baseball trip, Williams is delighted to recall, was in the Hartford area at a time of training. The Yankees were planning to sign him when he was 17 in September 1985, but in the meantime they had to hide him for a few weeks that summer. They arranged for him to attend a camp at Cheshire Academy and he played a handful of games in the Greater Hartford Twilight League.
"They were the ones who started to introduce me to American culture," Williams said. "It was a great time in my life, filled with excitement and uncertainty, a little anxious. Playing in this league, I shouldn't be over-emphasized. They wanted to keep me a secret, but I didn't understand it and I was frustrated, 'Why can't I play?' "
When he became a Yankees star, Williams recalled being impressed with DiMaggio and worried that, given his rep for distance, he could stop the newcomer in central field. Williams was relieved when DiMaggio walked past his locker in 1996 and said, "Keep up the good work." Mantle, more gregarious, signed a ball for Williams, registering it: "Bernie, you are awesome." With his retired No.51, Williams is a permanent member of the Yankees' big center club.
Now he is part of another club. The expectation of the performance is there, but the interaction with the musicians he admires, Williams says, brings joy and happiness in his post-baseball life.
"The key is to have some soul-searching to figure out, what is the thing that gives you butterflies in your stomach, the adrenaline rush that I felt when I was playing baseball?" Williams said. "It's like living your life 150 miles an hour and then coming back and enforcing the school speed limit. You have to fill your days with things that make you feel energized and bloated. By choosing to switch to music, I knew that if I got down to it, I could become pretty decent and open up a world of possibilities. Maybe sports could help me have that preventative reputation, but at the end of the day you still have to play music and show that you are a musician.
© 2021 Hartford Courant. Visit current.com. Distributed by Tribune Content Agency, LLC.