Dr A Sakthivel becomes the new President of PEAC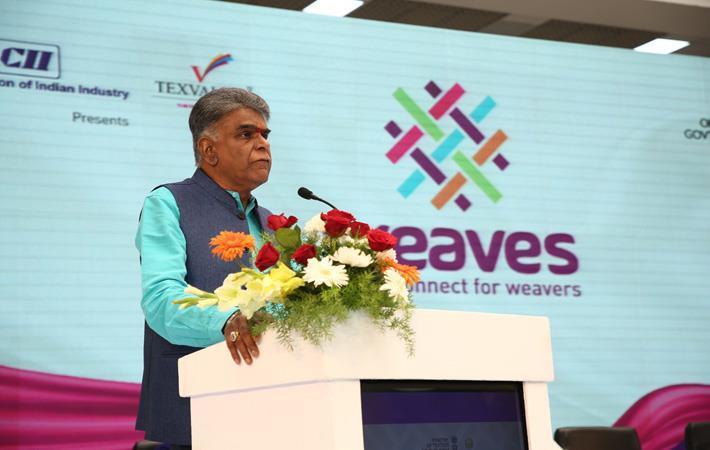 Dr A Sakthivel has become the new chairman of the Clothing Export Promotion Council (AEPC), the official body of clothing exporters in India. Upon taking office, Sakthivel said he will work with full commitment and dedication to generate positive growth in
Indian clothing exports
, and make efforts to find new and potential markets.
Sakthivel expressed concern that the industry has struggled to survive for the past three years and that the clothing export growth has stagnated. However, he assured Council members that he will convince senior central government officials to obtain the required incentives and benefits, thereby boosting the growth of the sector and overall exports.
Sakthivel was first elected to the PEAC Board of Directors in 1982, serving the board for nearly four decades. He is also the first person in the history of PEAC to become president for the fourth time. His diligence has played a vital role in the growth of the Council and has gradually led to the improvement of exports at the national level.
He was also a member of the Board of Directors of the Federation of Indian Exporter Organizations (FIEO) for over a decade. He was also president and regional president of the FIEO, southern region.
Together with a few exporters he established the Tirupur Exporters Association (TEA) in 1990. He was the first president of TEA and with his dynamism he held the position continuously for a period of 27 years. During his tenure as chairman of TEA, Tiruppur industry's export turnover increased to 27,000 yen crore in 2016-17, from 270 crore yen in 1990. The government Indian has recognized its unparalleled service to the export sector, especially the garment sector and the knitting industry, the creation of infrastructure such as industrial parks, INNs and its contribution to society in education, drinking water, sanitation and drainage, etc., awarding him one of the country's most prestigious and esteemed civilian awards, "Padma Shri" in 2009— the first in the country. whole textile industry.
In addition to having received numerous honors and distinctions, Sakthivel also received a Doctorate in Literature (Honoris Causa) in 2011 by Bharathiyar University for his central role in motivating many enterprising and capable young people to pursue careers in the export and also for his devoted involvement in visionary projects, initiatives and his immeasurable contribution to the growth of the industry and the development of society.
Fibre2Fashion Information Office (RKS)