Gregory Porter and more announced for 25th Cheltenham Jazz Festival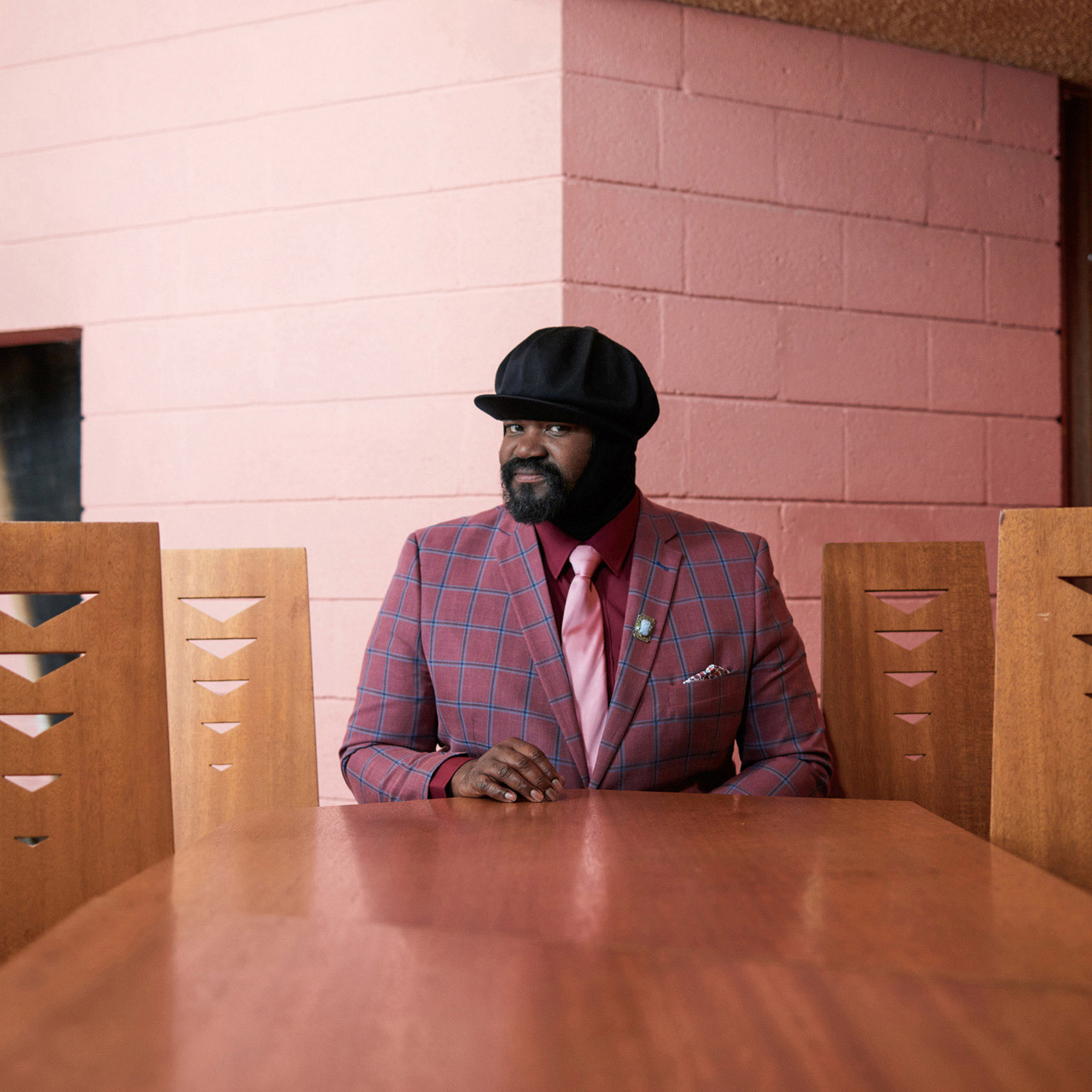 After a two-year hiatus, the Cheltenham Jazz Festival makes a much-anticipated return to the picturesque spa town of Cheltenham this spring for six days of live music featuring its signature mix of international stars, jazz icons and up-and-coming talent. .
Celebrating its 25th edition milestonethe Festival will run from Wednesday April 27 to Monday May 2 and will include large-scale concerts, intimate club shows, world premieres, masterclasses, family shows and an array of free events.
Among the names announced for this year's event are American star singer Gregory Porterreturning as Festival Artistic Curator, legendary Led Zeppelin rocker Robert Plant with his project Saving Grace, Golden Globe pianist, singer and broadcaster Jamie Cullum, the multimillion-selling BRIT Award winner Emeli Sandetroubadour pop blues James BayBritish singer Corinne Bailey Rae, two-time Grammy winner, pianist and singer Tom Odell, and multi-instrumentalist and Ivor Novello Lifetime Achievement Award winner Nitin Sawhney.
BBC Radio 2 celebrates 25 years of the Cheltenham Jazz Festival and the BBC's 100th anniversary, with a special concert on Thursday 28 April which will be broadcast on Sunday evening, it's music night. 70 musicians, including the Guy Barker Big Band and the BBC Concert Orchestra, will create a unique symphonic celebration commissioned by the Festival. The concert will also celebrate the last 100 years of British jazz, as well as some of the highlights of the Festival's 25-year history with guest appearances from Gregory Porter, Paloma Faith and Imelda May.
The UK jazz scene will be heavily reflected with performances from a range of its newest stars, including pioneering five-piece band Ezra Collective, saxophonist Nubya Garcia, award-winning MOBO drummer Moses Boyd, singer-songwriter and multi-instrumentalist Jordan Rakei, up-and-coming vocalist Cherise and Mercury-nominated trumpeter Laura Jurd. Plus performances from a dazzling selection of the scene's most established artists including Mike Westbrook, Iain Ballamy, Zoe Rahman Quintet, Neil Charles, Graham Costello's Strata and saxophonist Paul Dunmall in a band with Matthew Shipp, Joe Morris and Gerald Cleaver.
This year's Festival will also feature a series of groundbreaking collaborations, including Imelda May for an exclusive one-off show with Ronnie Scott's Big Band, legendary American saxophonist Gary Bartz with London six-piece Maisha, Brazilian icon Hermeto Pascoal teaming up with National Youth Jazz Orchestra and the duo Dave Douglas and Joey Baron.
Additional concerts over the five days include performances by revered keyboardist and Gil Scott Heron collaborator Brian Jackson, 60s soul great PP Arnold, folk, jazz, pop and chamber music styles from Penguin Café, the powerful Los Angeles-based singer Lady Blackbird, father of Ethio-jazz Mulatu Astatke, Afrobeat ensemble Seun Kuti & Egypt 80, American avant-garde pianist Myra Melford, Swiss singer Lucia Cadotsch in a band featuring Kit Downes, Phil Donkin and James Maddren, Austrian phenom Shake Stew, blues/rock singer and guitarist Joanne Shaw Taylor and blues harmonica magician Errol Linton.
Invisible, Real – a brand new audiovisual performance-installation by Faye MacCalman will create a subconscious dream space exploring mental illness and inner worlds. The piece was commissioned as part of the Cheltenham Jazz Festival's Jerwood Jazz Encounters programme.
The Festival's Talent Development component provides opportunities for young, up-and-coming jazz artists. The duo Double Bill wanted in the Arena for rising stars will feature New York bassist and singer Adeline and songwriter Lola Young. Two emerging artists take part in the Showcase concert: Elles Bailey + Georgia Cecile. Kansas Smitty's late night takeover sessions at The Daffodil will feature special guests from across the Festival program and there is international collaboration between the Royal Birmingham Conservatory and students from Siena. On the free stage, jazz bands from local schools will entertain the crowds during the popular Jazz It Up morning sessions. Meanwhile, younger jazz fans can enjoy a family concert with CBeebies stars YolanDa's Band Jam.
The 2022 Cheltenham Jazz Festival is staged in a tented festival village in Montpellier Gardens, with the Big Top Stage, Jazz Arena, Free Stage, a program of family-friendly activities and events and a food, drink area and market. The festival extends beyond the festival village into Cheltenham, bringing jazz to venues throughout the day until late at night. These include Cheltenham Town Hall, Cheltenham Ladies' College, Parabola Arts Centre, Hotel du Vin and The Daffodil, as well as a vibrant program of free…around the town in association with Cheltenham BID.
The Cheltenham Jazz Festival 2022 includes the following shows:
Wednesday April 27
Corinne Bailey Rae – Henry Westons Marquee
Denny Illett sings Sinatra and Nat 'King' Cole – The Daffodil
Thursday April 28
BBC Radio 2 celebrates jazz at the 25th Cheltenham Jazz Festival – Henry Westons Big Top
Joanne Shaw Taylor
Jazz Arena
Liana Carroll
Daffodil
friday april 29
Emeli Sandé – Henry Westons Marquee
Nitin Sawhney – Jazz Arena
Ezra Collective and Nubiyan Twist – Cheltenham Town Hall
Kansas Smitty's – The Daffodil
Lucia Cadotsch with Kit Downes, Phil Donkin and James Maddren – Parabola Arts Center
Zoe Rahman Quintet – Parabola Arts Center
Errol Linton – The Daffodil
Saturday April 30
Holly Thomas – Wine Hotel
Big Band by Imelda May and Ronnie Scott – Henry Westons Big Top
James Bay – Henry Westons Marquee
Gregory Porter – Henry Westons Marquee
NYJO + Hermeto Pascoal – Jazz Arena
Lady Blackbird – Jazz Arena
Nubya Garcia – Cheltenham Town Hall
Jordan Rakei – Cheltenham Town Hall
Cherise – The Daffodil
Kansas Smitty's – Cheltenham Town Hall
Dave Douglas and Joey Baron – Jazz Arena
Birmingham Royal Conservatory – Parabola Arts Center
Neil Charles: Dark Days – Parabola Arts Center
Shake the Stew – Parabola Arts Center
STRATA by Graham Costello – Parabola Arts Center
Invisible, Real by Faye McCalman – Location to be confirmed
BAM! The adventures of babies in music – Discovery area
Sing as a family with Juliet Kelly – Discovery area
Adriano Adewale: a world of sounds and percussion – Discovery area
Sunday May 1
Showcase: Elles Bailey and Georgia Cécile – Jazz Arena
Tom Odell – Henry Westons Marquee
Double Bill: Adeline and Lola Young – Marquee Henry Westons
Saving Grace ft Robert Plant and Suzi Dian – Henry Westons Big Top
Electric Lady Big Band – Jazz Arena
Gary Bartz & Maisha – Jazz Arena
Penguin Café – Cheltenham Town Hall
PP Arnold – Cheltenham Town Hall
Mulatu Astatke – Cheltenham Town Hall
Kansas Smitty's – The Daffodil
Emma Smith – The Daffodil
Paul Dunmall with Matthew Shipp, Joe Morris and Gerald Cleaver – Parabola Arts Center
Iain Ballamy with Rob Luft, Huw Warren, Conor Chaplin and Will Glaser – Parabola Arts Center
Mike Westbrook: The Uncommon Orchestra: Duke's Birthday Day – Parabola Arts Center
Laura Jurd Ensemble – Parabola Arts Center
Invisible, Real by Faye McCalman – Location to be confirmed
Jazz Babies with Holly Thomas – Discovery Space
Jazz Kids with Alex Woods – Discovery Area
Beatbox champion Grace Savage! – Discovery Space
Monday, May 2
Jamie Cullum – Henry Westons Marquee
Seun Kuti and Africa 80 – Henry Westons Marquee
Gabrielle – Henry Westons Marquee
Family Concert – YolanDa's Band Jam – Jazz Arena
Moses Boyd – Jazz Arena
Brian Jackson – Jazz Arena
Myra Melford Quintet – Parabola Arts Center
Bonfire Radicals – Discovery area
Brass hit! – Discovery Space