Guest column: Join forces to save one of Louisiana's jazz monuments | Opinion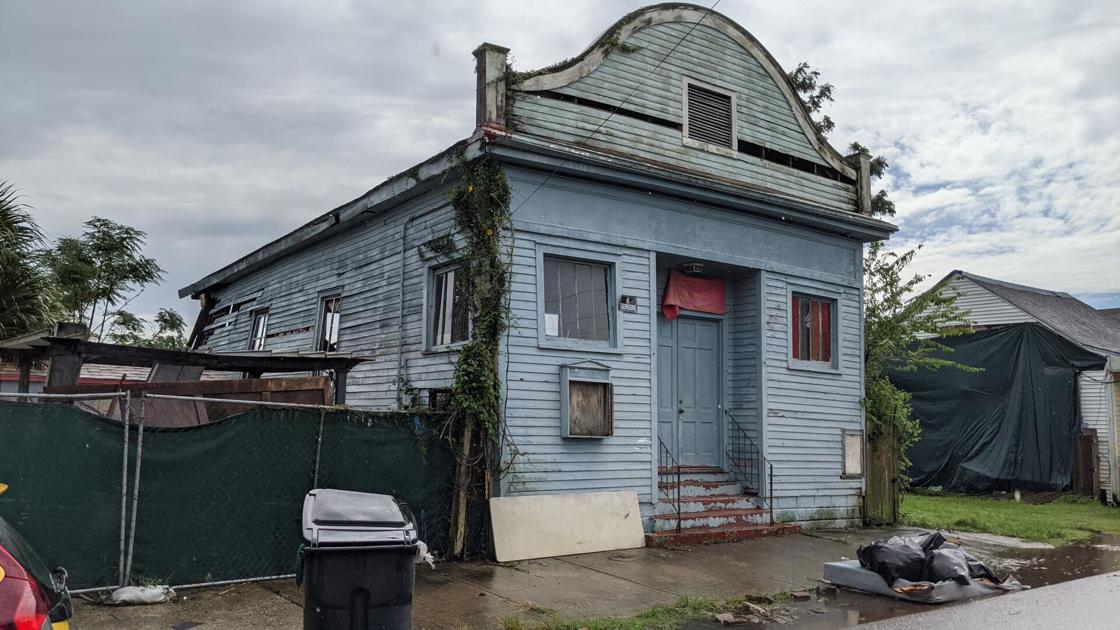 Anguished media reported the destruction by Hurricane Ida of Karnovsky's tailor shop on South Rampart Street, where Morris Karnovsky, a Jewish immigrant from Russia, befriended young Louis Armstrong and gave him his first job, that of delivering coal. But that wasn't the only cultural loss in Ida's visit.
Another jazz landmark, Perseverance Hall, is a place of major importance as it is one of the few places that survived early jazz. It is located at 1644 North Villere Street and should not be confused with the Perseverance Masonic Lodge building, which is kept in Armstrong Park.
Ida left this noble wooden building barely standing. His back has collapsed and his sides are now tilting dangerously. But if the New Orleans people mobilize quickly, they can still save him.
Why is this structure so central in the history of jazz? Because it was the home port of a Who's Who from the early days of jazz. Among his regulars were Isadore Barbarin, Sidney Bechet, Buddy Bolden, Johnny Dodds, Chris Kelly, Sam Morgan, "Big Eye" Louis Nelson, Buddy Petit and Armand J. Piron. In its modest way, it is comparable to Carnegie Hall as a place for great musicians.
Another reason for its importance is that it is a monument to a social group that spawned far beyond syncopated dance music. It was built by a group of free people of color who in 1853 organized themselves into The Society of Perseverance, known in English as the Perseverance Benevolent Mutual Aid Association. In the 1880s, the company built a large hall for its meetings, dinners and dances. Although not himself a member, Homer Plessy of the famous 1896 civil rights case Plessy v Ferguson was from that same milieu.
Ferdinand "Jelly Roll" Morton grew up just a few blocks away. His home has been lovingly preserved by New Orleans native Jack Stewart without a penny of support from anywhere. Drummer Paul Barbarin (1899-1969) also grew up nearby and recalled hearing Buddy Bolden's fortissimo playing as a boy at the Monday banquets at Perseverance Hall.
Ann Woodruff, in a 2007 article in The Jazz Archivist, pieced together the building's subsequent fate. After the Society sold it, the hall served as a church and later as a printing house. In 1935, the entire building and its contents cost only $ 1,400. Today it is owned by the Church of the Comforter, whose associate pastor Harold Lewis is on site as I write, working desperately to consolidate the walls.
When Ida struck, the large interior space of the hall allowed the explosion to detonate the building from the inside out. What remains could collapse overnight if immediate corrective action is not taken.
What is necessary? First of all, the side walls must be immediately returned to vertical and then stabilized. Timber from the collapsed rear end of the building must be salvaged, to be used in a full restoration. The city must enclose the property to protect it from looters. These steps cannot be delayed.
The cost of these operations will be minimal, and the price to pay for the complete restoration of the building would be modest. Such an investment would, of course, be made in close coordination with the Church of the Comforter and could result in a dual-use structure.
New Orleans has two respected organizations dedicated to historic preservation. It has a large and thriving community foundation, the Greater New Orleans Foundation, in which I am proud to have played an active role half a century ago. On the eve of Ida, an individual fund within GNOF contributed $ 60,000 to preserve the building, but thanks to Ida, this falls far short of the needs. There is also a range of family foundations and philanthropic businesses. The Tulane School of Architecture has an endowed chair in historical preservation. And, also, there's the well-funded New Orleans Convention and Visitors Bureau, now renamed New Orleans & Company.
Our city spends millions to present itself to the world as a major destination for cultural tourism. Many institutions congratulated themselves on having contributed to this effort. But with Perseverance Hall's fate on the line, it's time to turn the fine words into action.
Author Frederick Starr is a former professor of history and architecture at Tulane University and past president of Oberlin College.