Jazz Sudbury a festival for Juno winners and nominees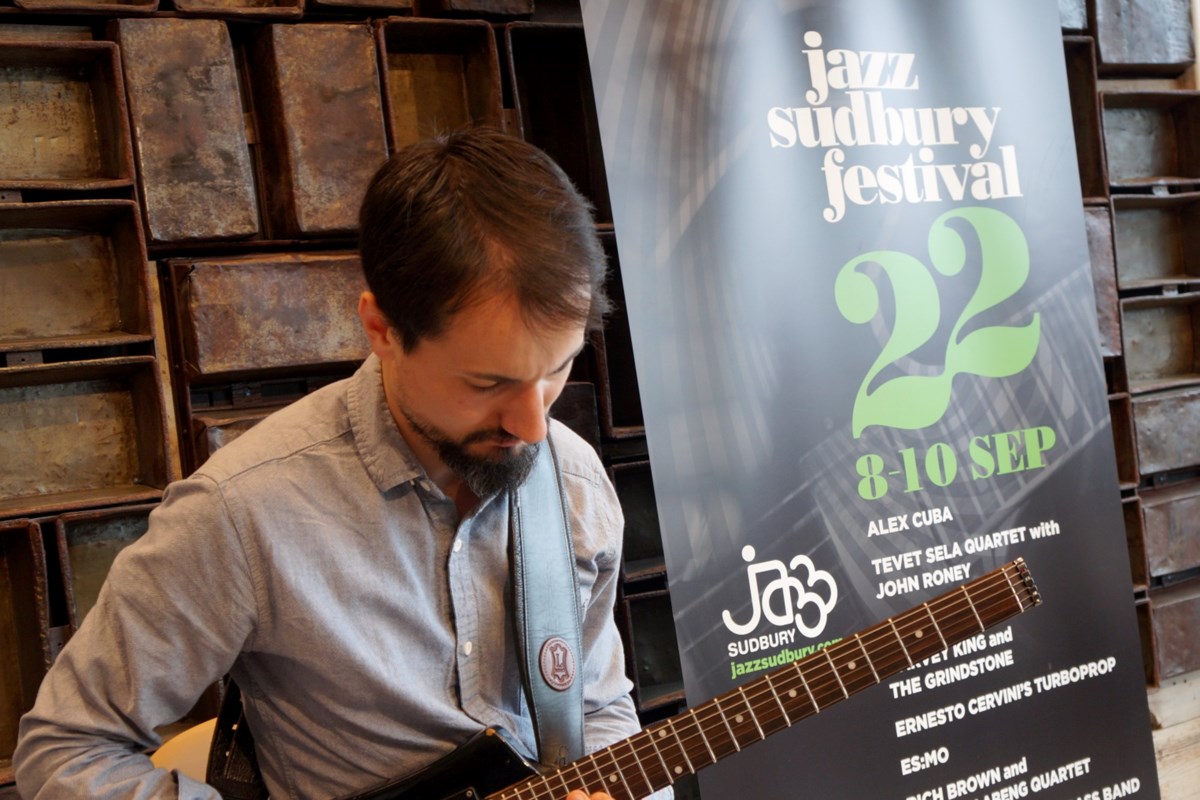 On September 8, Tio Chorinho performs with Flavia Nascimento, a one-of-a-kind Brazilian music ensemble and on September 9, Juno Award nominees Rich Brown & The New Abeng Quartet, ES:MO, and Ernesto Cervini's Juno Award-Winning group, Turboprop, will be performing in La Grande Salle at Place Des Arts
Jazz Sudbury has announced the lineup for shows on September 8 and 9, filled with award-winning sounds from La Grande Salle at Place Des Art. The full jazz festival runs from September 8-10.
Opening the festival on September 8 at 7:15 p.m. is the Tevet Sela Quartet with John Roney. Montreal alto saxophonist Tevet Sela brings a wealth of influences to his playing. Post-bopper music is often steeped in heavy blues and the Middle Eastern inflections of his Israeli cultural heritage. He has released six albums to date. Tevet will be joined on stage by John Roney (piano), Mike Downes (bass), Mark Kelso (drums).
On September 8, Tio Chorinho performs with Flavia Nascimento, a unique Brazilian music ensemble. This ensemble is the first in Canada dedicated to the interpretation of Brazilian choro music, a predominantly instrumental style originating in Rio de Janeiro that combines popular and classical European styles with Afro-Brazilian influences. It is the foundation of many modern Brazilian musical styles whose contagion and universal appeal belies its musical complexity.
Founded over a decade ago and featuring Brazilian-born Quebec singer Flavia Nascimento, the group performs frequently in Toronto and southern Ontario and has toured the United States. Their debut album Chora Brazil earned two nominations at the Canadian Folk Music Awards (World Music Album of the Year and Instrumental Group of the Year).
To complete the evening at 9:45 p.m. at Studio Desjardins, a group of talented local artists, Harvey King & The Grindstone. This Sudbury-based eight-piece Northern Soul Rock and Roll band is a passion project of vocalist Will Himsl and rhythm guitarist Sam King. Together they brought together the rest of the team, Matt Saroka on lead guitar, Kris Harris on keyboards, Sean Brouse on bass and Alex Pauzé on drums, Andrea Solski and Cassidy Houston on backing vocals.
Next, Juno Award nominees Rich Brown & The New Abeng Quartet, ES:MO, and Ernesto Cervini's Juno Award-winning band, Turboprop, perform on Friday, September 9 at La Grande Salle.
Opening the evening's festivities at 7:15 p.m. is Turboprop by Ernesto Cervini, a Juno-winning ensemble from Toronto. Turboprop's sound is reminiscent of Art Blakey's Jazz Messenger bands, though they cover a wide range of music from Charlie Parker to Claude Debussy to Radiohead, as well as originals by all band members. They toured across Canada to rave reviews and won the 2020 Juno Award for Jazz Group Album of the Year for their album Abundance.
At 8:30 p.m., festival favorite Elizabeth Shepherd returns with Michael Occhipinti. After years of touring together, decorated Canadian artists Elizabeth Shepherd and Michael Occhipinti have teamed up to create ES:MO, a musical duo focused on genderless creativity and exploration. Their album The Weight of Hope was nominated for a Juno Award for Jazz Vocal Album of the Year. It is a collection of reimagined musical works and captivating and atmospheric original music.
At 9:45 p.m., Rich Brown and his ensemble, The New Abeng Quartet, take the stage. The music of this band uses progressive concepts of rhythm, harmony and melody while keeping the listener and musicians connected and engaged. Drawing on jazz-funk and jazz-rock influences, the music is also directly inspired by New York artists that one of the world's greatest bass players, Rich Brown, has worked with over the years. "It's complex music that remains dedicated to the groove and in doing so maintains a level of accessibility that any listener can enjoy without feeling disconnected," read a statement from Jazz Sudbury.
Ending the evening at 11 p.m. at Studio Desjardins is another festival favourite, The Heavyweights Brass Band.
"It should be an amazing festival this year," said festival director Louis Simão. "We would like to thank our core audience for sticking with us, and we really hope to grow the festival through this new partnership with Place Des Arts. Live jazz is an amazing experience, and we hope people will come and see these incredible artists.
Tickets for the Sudbury Jazz Festival can be purchased at the Place des Arts box office. For more details on Jazz Sudbury, visit JazzSudbury.com.