Jazz, tribute shows and Russian ballet in Paphos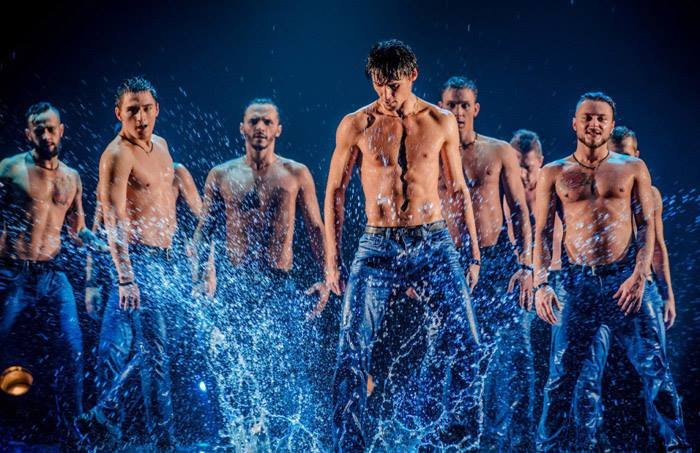 The June agenda fills up quite quickly on the West Coast and between concerts by local bands, tribute shows, jazzy dinners and ballet performances.
On June 25, Hickory Restaurant in Paphos is hosting a jazzy night called Swingin 'Around the Pool. The group Moonriver Swing and Jazz with Michael Antoniou, Renad Nourmanchine and Sergei Sergienko will perform hits by Sinatra, Dean, Sammy Davis Jnr, Louis Armstrong, Al Martino, Nat King Cole, Andy Williams, Bobby Darin, Matt Monro and many others . Live music will accompany a 4-course dinner at € 30 in support of the Paws animal charity.
That same night, a totally different show to the tunes of Rag n Bone Man and Pink. At the Ampelones Outdoor Arena in Peyia, a special tribute show will be presented by singer / songwriter Leo Romero bringing his set that pays tribute to British artist Rag n Bone Man. International artist Krissy, an avid Pink fan who is no stranger to this star's music, joins him for the 7:30 p.m. show. "Krissy was lucky enough to imitate and perform Pink's music with such precision you might think you're looking at the real deal!" say event planners. "From Get The Party Started to What About Us, and an attitude to replicate Pink, this lookalike will put you on your feet and raise your glass for an unforgettable performance."
In addition to the show, a souvla option for € 16 with part of the money collected goes to the Stray Haven Dog Rescue & Rehoming charity raffle. Leo Romero and Krissy will also perform their tribute show at the Vatouthkia restaurant in Tala the following evening. There, a three-course buffet option will accompany the performance for € 28, supporting the Tala Cats Charity Raffle.
Another performance is scheduled for the end of the month in Paphos, this one even more different from the others. Following recent successes in Limassol and Nicosia and numerous requests from enthusiastic spectators after triumphant tours in Germany, Switzerland, Greece, Israel, Finland, Estonia, Latvia, the St. Petersburg Dance Theater returns to Cyprus. On June 27 at the Markideio Theater, the St.Petersburg Iskushenie Dance Theater will present their show Dancing in the Rain ensuring that the audience will dive into a storm of emotions and feel the boundless power of dance.
Prior to their performance in Paphos, the dance company will also present their show in Nicosia on June 25 and in Limassol on June 26. "Energy and dynamism, humor and positive, romance and love – an ocean of emotions is assured!" say the organizers about this unforgettable spectacle.
Swingin 'around the pool
Charity dinner with live music from the group Moonrive Swing and Jazz. June 25. Hickory Restaurant, Paphos. 7 p.m. € 30 for a 4-course meal. Phone: 99-854375, 97-652819
Rag n Bone Man and Pink Tribute
Tribute shows with two artists. June 25. Ampelones Outdoor Arena in Pegeia, Paphos. 7:30 p.m. 16 € including a souvla meal. June 26. Vatouthkia Restaurant, Tala, Paphos. 8 p.m. € 28 for a 3-course buffet. Phone: 96-818066
Dance in the rain
Performance of the St. Petersburg Iskushenie Dance Theater. June 25. Nicosia Municipal Theater, Nicosia. June 26. Pattihio Theater, Limassol. June 27. Markideion Theater, Paphos. 8 p.m. 40 €. Tickets via atriamusic.com