local students perform in Holiday Extravaganza concerts at Bridgewater College | Newspaper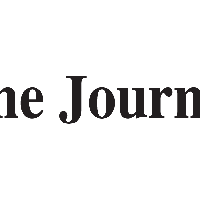 BRIDGEWATER, VA – Musical ensembles from Bridgewater College will perform a number of familiar seasonal songs at two Holiday Extravaganza events at the Carter Center for Worship and Music Concert Hall on the College campus. The first Holiday Extravaganza event will take place today at 7:30 p.m. The second will start on Sunday at 3:00 p.m.
The ensembles performing at the two extravagances include the choir, concert choir, symphony orchestra and jazz ensemble. The local members of the performing groups are: Sammie Herbst of Berkeley Springs and Willow Ingram of Harpers Ferry.
Under the direction of Assistant Music Professor Dr Ryan Keebaugh, the Choir will perform "The Rose" by Ola Gjeilo and "Wolcum Yole" and "This Little Babe" by Benjamin Britten. The Concert Choir will perform "Carol of the Bells" arranged by Peter Wilhousky and the arrangement of "Silent Night" and "Angels From the Realms of Glory" by Dan Forrest. Adjunct Music Professor Amy Robertson will accompany the choir and concert choir on the piano.
The Symphonic Band, under the direction of Associate Music Professor Dr. Christine Carrillo, will perform "African Holy Night" arranged by Robert W. Smith, "Haunted Sleigh Ride" by James Lord Pierpont and arranged by Brian Beck and "Sleigh Ride" by Leroy Anderson. Some of the pieces the Jazz Ensemble will perform include "Sugarplum Rock" arranged by Paul Clark, "God Rest Ye Mambo, Gentlemen" arranged by Greg Moody and "Big Noise from the North Pole" by Mike Collins-Dowden.
On Fridays, additional ensembles include Flute Choir, Chamber Strings, Chordially Yours a Cappella Choir and Trumpet Ensemble. Sunday's performance will include the guitar ensemble, saxophone quartet, jazz combo and percussion ensemble.
The performances are free and open to the public. Participants must wear masks.