Memorial shirt honors deceased Saint-Louis police officer Bohannon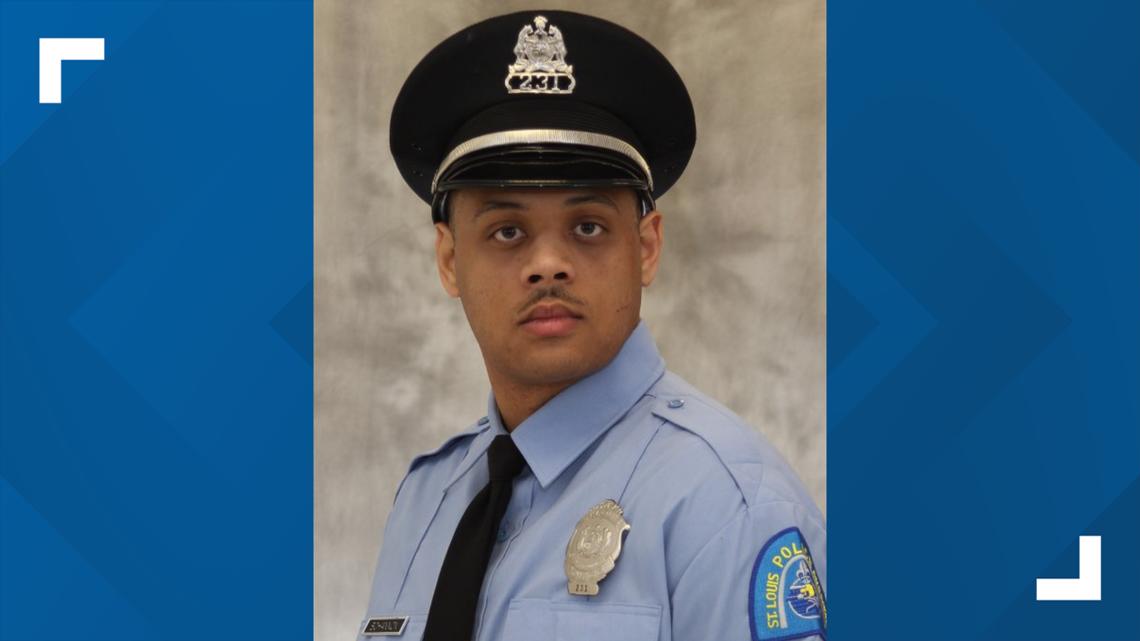 There are three verified ways to support Constable Tamarris Bohannon's family, St. Louis Police confirmed
ST. LOUIS – The St. Louis Metropolitan Police Department, in partnership with Bounce911, created a commemorative shirt for the late officer Tamarris Bohannon.
Bohannon was gunned down on Saturday while responding to a call in the south of the city.
Rebound911 shared the shirts in one Instagram post Wednesday. The design features a black flag with a blue stripe and a St. Louis police badge in the middle. The words "Honor the Dead" are above the flag and Bohannon's name and date of death is below.
"It is with sadness but nonetheless an honor to present this shirt to recognize Officer Tamarris Bohannon of the St. Louis Metropolitan Police Department", Rebound911 wrote on Instagram. "During his three and a half years of service, he has had a positive impact on his colleagues and the community he worked for to protect and serve."
All proceeds from the shirts will go to his family.
Shirts are available in adult short sleeves, adult and youth long sleeves for $ 25, women's tank tops are $ 20, and adult hoodies are $ 38. Items will be available for purchase until September 18.
The St. Louis Police Department pointed out that this was a verified fundraiser for Bohannon's family. There are only two other verified ways to support the family.
The family established the "Officer Bohannon Memorial Fund". Donations to this fund can be made in person at any First community lending location in Missouri and Illinois.
The BackStoppers have also said they are helping Bohannon's family. Donations can be made by BackStoppers website.