MSU Jazz Ensemble returns on stage | Life & Arts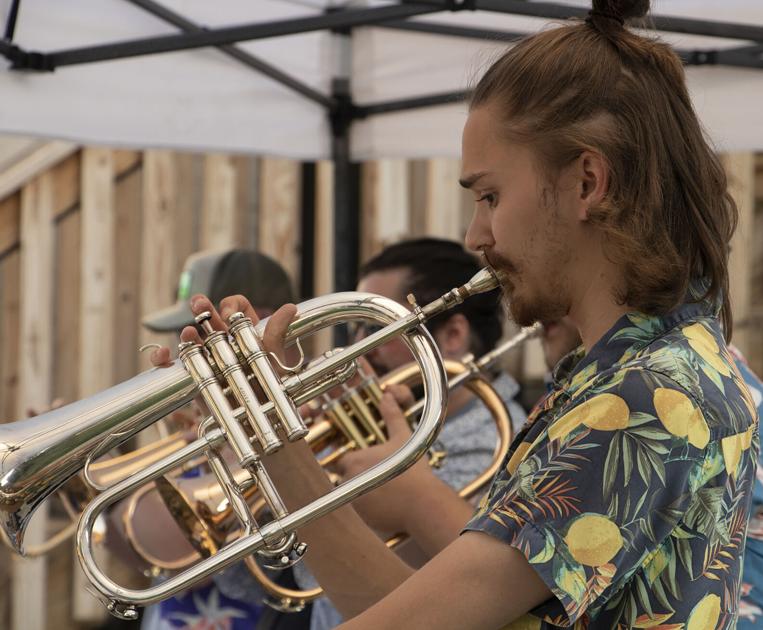 A college music program played live music again on Thursday.
The Morehead State Jazz Ensemble, led by Professor Ryan McGillicuddy, performed their first show in nearly two years at the Sawstone Brewery and featured their student jazz big band, as well as a duo from McGillicuddy and fellow professor, Glenn Ginn.
"I can tell you that my first week back sitting in a room with so many children and hearing the power of so many children playing together was quite emotional for me because I hadn't heard it for so long" McGillicuddy said. "This is our first away performance in almost two years, and our goal is to have a lot of fun."
Students who had been in the group since before COVID had to go through a huge transition when case levels started to level red in Morehead in early 2020.
"When COVID hit, we reduced the size of the group to about half. It was a challenge, and we really had to adapt and play a lot more small groups, "said McGillicuddy.
Student musicians like Elijah Miller have remembered what happened before COVID and are happy to come back and play live music again.
"The music department did a great job of keeping everyone busy during the shutdown, and we had live concerts and everything. So that was about as normal as it gets in this situation, "Miller said.
The MSU Jazz Ensemble generally maintained an active performance program both in Kentucky and beyond. This event showed that their big band is back to full force as the opportunities for live performances continue this year.
The event also marked the start of a new regular event to be held at Sawstone Brewery Co. called Jazz Thursdays.