Pittsburg Arts Festival brings together local culture and talent | New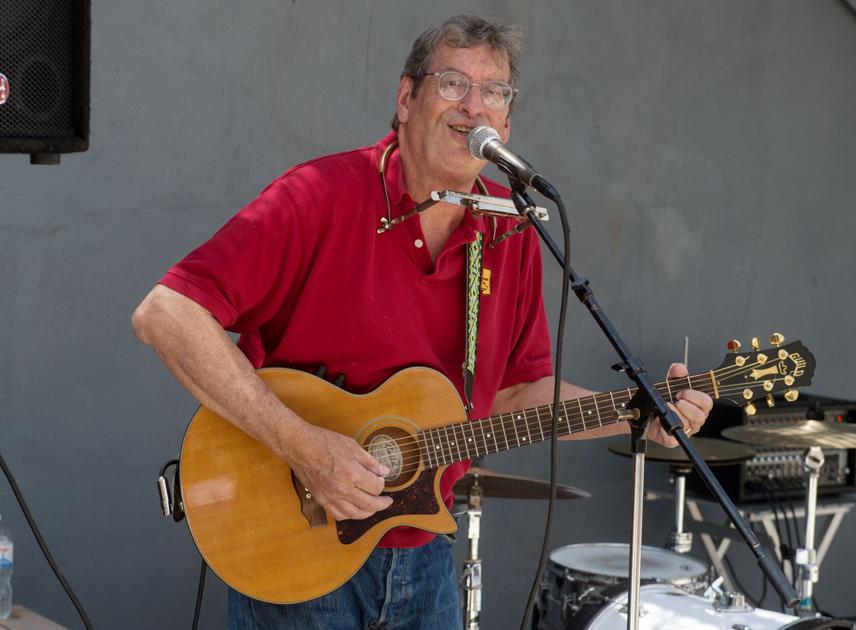 PITTSBURG, Kansas – A pocket of southeastern Kansas was transformed this week into a cultural destination where people can listen to live music and feast on classic galleries and movies in person for the first time in two years.
The ninth annual Pittsburg Arts Festival brings together local artists by providing a public platform for them to exhibit their work during the summer. The weeklong festivities are free and open to the public.
In conjunction with the Department of Music at Pittsburg State University and the Bicknell Family Center for the Arts, there will be a variety of indoor and outdoor concerts featuring jazz, brass, Latin, country, classic rock. , gospel, bluegrass and chamber music.
Music will be played at the Bicknell Center and Evergy Court at Block22, between the newly renovated Opera House hotel and the National Bank buildings in downtown Pittsburg.
"We love all kinds of music, but we really love jazz, and there are some really talented musicians here," according to Peter and Jo Farabi from Pittsburg. "It allows people who don't listen to a lot of jazz to be included in something like that. Just having music and plays and things they do here brings a culture that a small town just doesn't have. You don't realize you have talent until you see it, and this festival helps bring out the talent.
The event kicked off Sunday and will continue through Saturday with an indoor solo and chamber ensemble performance at noon at the Sharon Kay Dean Recital Hall in McCray Hall. The musical ensemble will feature some of the region's most recognizable artists, including Rusty Jones, Ricardo Salazar, Raúl Munguía, Rebecca Ensor and Robert Kehle.
Sunday's kickoff included an outdoor jazz performance by the Summer Kicks Band, a group of local musicians led by Robert Kehle, professor of music at Pittsburg State University.
Kehle said the jazz show featured pieces from the swing era and attracted more than 100 people who were keen to hear live music after being without it during the pandemic.
"For the band, not having been able to perform for the public, and this band in particular, not having played together for a year and a half or even two years, was a little more exciting and fun to get together and play. ", Kehle mentioned. "It was good to have an audience that could respond. I think they liked that it's live music again. I think a lot of people felt gratified to be able to go and hear a live concert. "
On Monday, the Ortolani Family Band drew community members to the Evergy Yard at Block22 in downtown Pittsburg. Viewers said they were delighted to relive the music live.
"I love all the different types of music that they have, and you can really learn a lot too," said Evlyn Pistol of Pittsburg. "I'm so happy to live in Pittsburg because you can see things here that you would pay a lot more to see in Kansas City. This puts us on the map and the artists who come to visit us are completely amazed.
Munguía, festival director and associate professor of music at PSU, said there would be something for everyone with the variety of art on offer throughout the festival.
"I want people to take advantage of this event," he said. "It's something we haven't done for two years, and we're trying to educate people, even those who are just trying to visit Pittsburg. If they don't have any plans, it might be a good opportunity for them to come and see some of our art. That's the beauty of Pittsburg. One of the things that attracted me was that there is always something going on.
Monday's events also included an art exhibit, grand opening, reception and live artist painting held in tandem with the 'Latin Flair' concert. Joplin artist Paula Giltner hosted a vernissage and reception for her art exhibition at the Bicknell Center Gallery.
Shawna Witherspoon, gallery coordinator at the Bicknell Center, said the exhibition is called "Songs and Seasons," in which Giltner drew inspiration from music and the four seasons. His art includes a variety of pencil drawings, watercolors, oil paintings, and acrylic pieces, all of which are for sale.
"We are very happy to be able to exhibit his work, and it will be until mid-July," said Witherspoon. "If they couldn't come this week, they can always come back."
Witherspoon said this is the first year this type of artwork has been incorporated into the festival, and she looks forward to seeing the audience response and the event's development in the future.
"I am hopeful that we can continue and do more exhibitions over the years," she said. "I think as we go along it will be great to continue and help this part grow because we do a lot with the music and our shows on stage."
The full schedule of this week's events is available at www.facebook.com/ PittsburgArtsFest.