POAC announces the performing arts season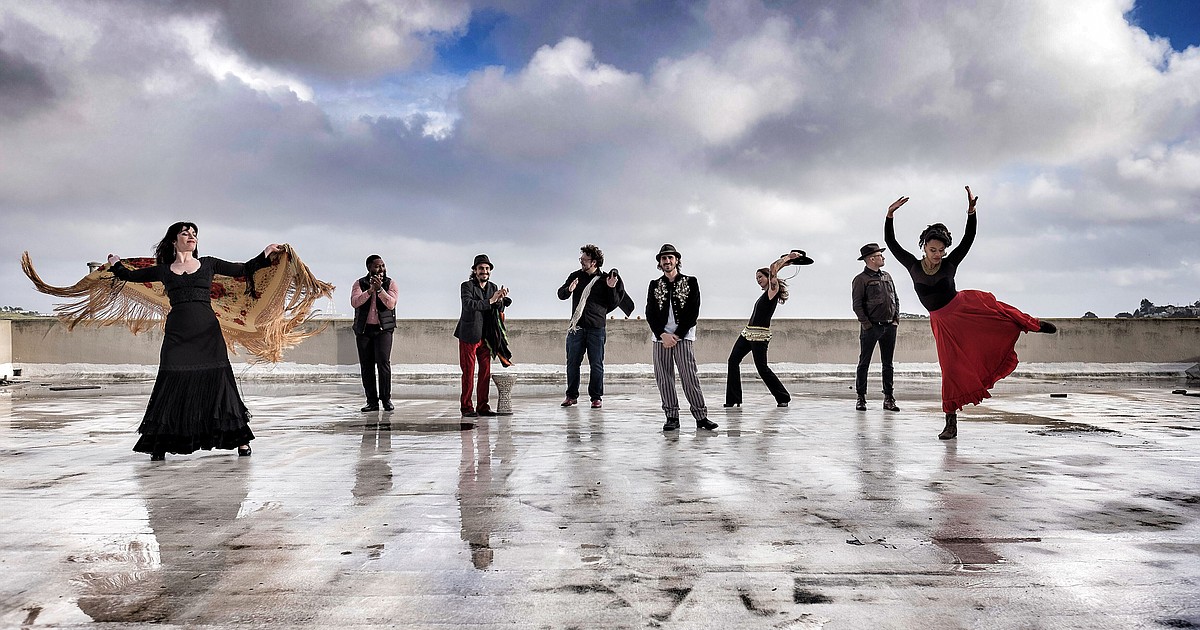 SANDPOINT – The Pend Oreille Arts Council is back!
Announcing this season's shows, POAC officials said they were excited to be able to host their first full season of live shows since the COVID-19 pandemic cut short the 2019-20 season. POAC's 2021-22 season will feature eclectic performances ranging from flamenco fusion and classical jazz to live theater and local dancing, all taking place on the stage of the historic Panida Theater. The season begins this fall and continues through spring. Ticket prices range from $ 5 to $ 27 and are on sale now.
This season's concerts include:
Friday October 29 – Okaidja Afroso, an Afro-pop singer-songwriter and multi-instrumentalist from Ghana, West Africa. All tickets cost $ 22.
Friday November 19 – Barrio Manouche, gypsy jazz fusion flamenco from Spain to San Francisco. All tickets cost $ 22.
Saturday and Sunday, January 29-30 – "This winter night". POAC partners with Allegro Dance Studio & Suzuki String Academy for a special evening of music and dance inspired by winter themes. Tickets are $ 25-35.
Friday February 18 – "Living voice". POAC's popular theatrical partnership with Living Voices returns with a production of "Through a Friend's Eyes," the enduring and inspiring story of Anne Frank told from a unique perspective. All tickets are $ 16.
Friday 18th March – Paul Beaubrun, Haitian singer and multi-instrumentalist, son of Lolo and Manze Beaubrun of the Grammy nominated group Boukman Ekperyans. Paul Beaubrun weaves Haitian roots music with reggae and rock n roll in his own "roots blues" style. All tickets cost $ 22.
saturday 23 april – Missoula Children's Theater: "Rumpelstiltskin". Casting of a host of local children of all ages for a local production of the fairytale classic. Tickets cost $ 5-15.
Thursday May 19 – Quartet of the Brubeck brothers. An exciting jazz quartet featuring the gifted sons of legendary jazz musician Dave Brubeck – Dan Brubeck (drums) and Chris Brubeck (bass and trombone) – who bear the surname of one of the most accomplished musical families in the world. 'America. The duo are joined by guitarist Mike DeMicco and pianist Chuck Lamb. All tickets are $ 27.
Guest artists also participate in POAC's Ovations Program, a free K-12 outreach program that provides quality educational experiences in the performing arts to students who would otherwise not have these opportunities. In addition to all the public performances at Panida, workshops, performances and awareness programs are planned throughout the year in the Pend Oreille Lake School District.
"From classics to contemporary musicians, dancers, actors and spoken word artists of diverse cultures, POAC has a long tradition of delivering shows for audiences of all ages at affordable prices," said POAC Executive Director , Tone Lund. "We are thrilled to once again be able to bring exceptional artistic quality, theatrical excitement and inspiration to the Sandpoint community through the performing arts!" "
Tickets for all performances go on sale Wednesday, September 1 and are available at the POAC office, 110 Main St., Suite 101, in downtown Sandpoint, online at ArtinSandpoint.org, or by calling 208 -263-6139.