Reflection on the first summer of post-containment live music | Arts and life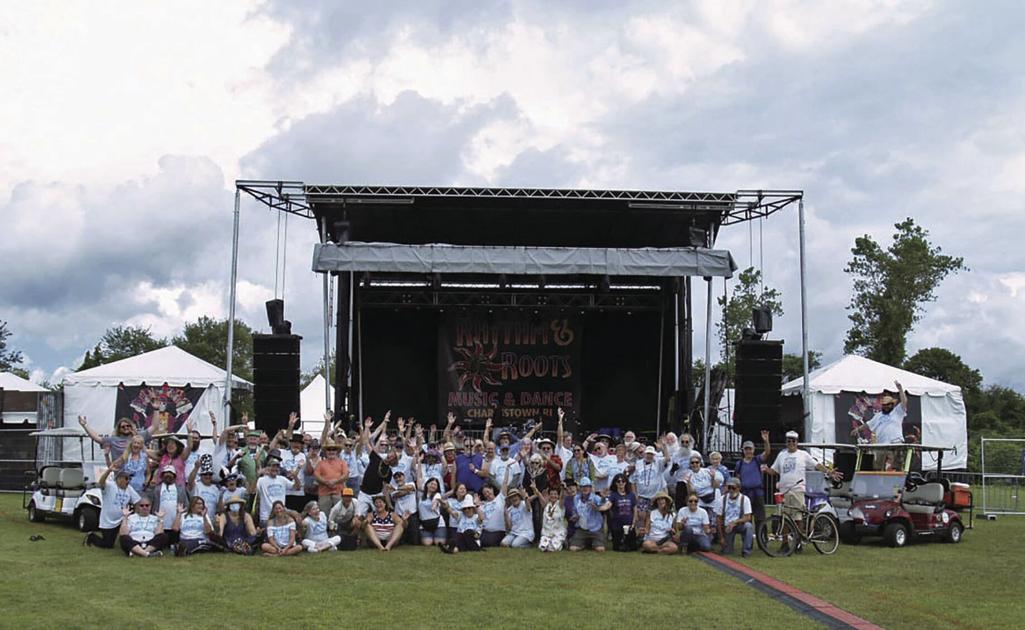 This year's summer officially ended on September 22, and you can notice its conclusion due to the slight chill in the air and the leaves turning into those fall hues of yellow, brown and orange. As an art and entertainment journalist and music fan, now is a good time to reflect on some very important months for live music in general. Last summer provided an in-depth view of how we, as a society, can be safe in the midst of the delta variant of COVID-19 while having fun and doing what we love. There is a mixture of excitement and caution, excitement for the shows that are scheduled for fall and winter but also caution as there are constant reminders that we must always be safe during these times. crazy. With this mix, I know I speak for a lot of people when I say it was so good to go to a venue or a festival last summer and enjoy some bands showing their talents on stage.
When things started to open up in early summer at the end of May, I hadn't been fully vaccinated yet, but I felt the live music itching. The light at the end of the pandemic's dark tunnel began to get brighter and brighter. There were also a ton of friends and family that I hadn't seen in over a year and couldn't wait to see and reunite. The first show I went to after taking my two photos of Pfizer and relaxing over the next two weeks was on July 15 in the parking lot just off Dusk on 301 Harris Ave. in Providence. Warwick Strip Mall math rock trio sounded in the release of their eponymous EP with indie rock band Providence Beauquet, Providence via Charlestown, instrumental progressive math rock shredders People Eating Plastic and Providence indie jazz Chiefs Mutter being the opening acts while Providence soul-prog phenomena Bochek made a surprise appearance.
A few days later, I drove to the Pump House Music Works at 1464 Kingstown Road in Wakefield to see the Providence Slurp instrumental funk dynamos playing with New Haven's Phat A $ tronaut. In my opinion, Slurp is currently one of the top 10 bands in Rhode Island and this latest band is one of the most inventive I've ever seen. While crossing the realm of soul, funk, R&B and hip hop, Phat A $ tronaut won me over with his progressive structure and fearless way of getting weird. Then a few days later it was the Newport Folk Festival in Fort Adams that went a little differently this time around. Instead of a single weekend, it happened in two three-day series July 23-25 ​​and July 26-28 under the name "Folk On! And it was beautiful.
I wasn't able to attend every day of this year's festival due to engagements in my other job, but it was fun to see Black Joe Lewis, Lucy Dacus, Middle Brother, Nathaniel Rateliff & The Night Sweats, Christopher Paul Stelling, Billy Strings, Langhorne Slim, Sharon Van Etten and Beck perform on different stages. It was also great to see some comrades and compadristas in the local and national media while talking about the fantastic music around us. The same goes for the Newport Jazz Festival which took place the following weekend at the same location from July 30 to August 1. Terrace Martin, Kamasi Washington & 9th Wonder and Mavis Staples were all worth it. What made this the most special day of the summer was being invited that night to a private jazz jam taking place on the top floor of Fluke on Bowen's Wharf in Newport by my cousin who shares the same first and last name as me and he's a professional jazz bassist.
There must have been barely 30 people in the small room with seating and a bar while a bunch of musicians, including my cousin, who were part of the star bands of the day, played music nearby. It was such a fun atmosphere, then Washington arrived out of the blue. I shook hands with him after my cousin introduced him to me, then the owner of Fluke gave me a drink for him. Washington picked up his saxophone and began playing with the other musicians while the audience was in the midst of sheer bliss. It was a surreal but also awesome moment that I will never forget, thank you again for inviting me.
That August ended when I attended the Green River Festival in Greenfield, Massachusetts which took place at the Franklin County Fairgrounds August 27-29. It was a pleasure to see Antibalas, Deer Tick, The Whiskey Treaty Roadshow, Sammy Rae & The Friends, Cimafunk and JD McPherson and many more exhale musical excellence in the air. The following weekend was the one ringing Labor Day and around those parties that meant the Rhythm & Roots Festival was taking place at Ninigret Park in Charlestown. I was only able to go on the second day of this particular festival, but it was fun spending time in famous photographer Richard McCaffrey's photo tent while seeing local country artist Charlie Marie and his band perform on the Rhythm Stage and immerse yourself in the pleasure that the dance scene brings. This is how my personal summer of live music ended and as you can see it was a lot of fun.
No matter what happens in the future, there will always be a feeling of uncertainty when it comes to hosting shows and festivals. After what we've been through with COVID-19 so far, you can't really blame the mind for learning to deal with these thoughts. At the same time, those days and nights of normality when we can celebrate life and those close to our hearts are very important. This is going to be interesting as the live music is going inside for the next six months or so, but it's up to you if you want to be part of the experience. Personally, I hope you will do it safely, as my experience last summer was exactly what I needed after a year of not having it.