Rehoboth Beach Jazz Festival off and rock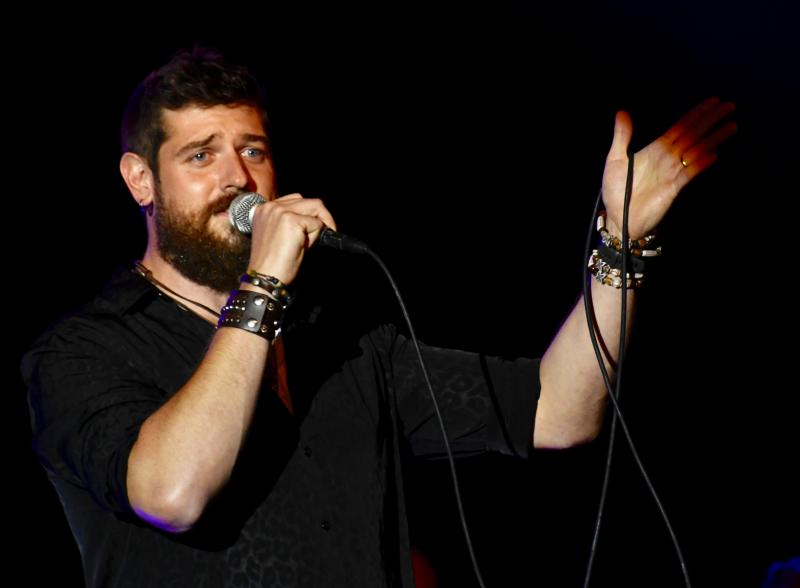 The opening night of the 32nd Rehoboth Beach Jazz Festival was sold out on October 14 at Cape Henlopen High School. The legendary band Blood, Sweat & Tears with opening act Vincent Ingala kicked off the festival.
Maysa Leak, who grew up in Baltimore, was named 2021 Artist of the Year for the festival, and Fred Dawson, who lives in the Wilmington area, was named 2021 Producer of the Year.
Beebe Healthcare Foundation President Tom Protack thanked Dover Downs Hotel and Casino for sponsoring the opening night, allowing a percentage of ticket sales to go to the foundation. He announced that Blood, Sweat & Tears will return to Delaware and perform at Dover Downs on Sunday, January 16, 2022, to benefit the foundation.
The 2021 version of Blood, Sweat & Tears played their own music as well as some of the band's iconic hits including "And When I Die", "Spinning Wheel", "God Bless the Child" and "Hi-De-Ho" . Since 1967, nearly 60 different musicians have performed with the group. Bassist Jim Fielder, one of the band's founding members, took the stage.
Leak is well known for her solo work as well as for her performances with British band Incognito in this country and in the UK. She recorded her first solo album in 1995 after performing with music icon Stevie Wonder. She has appeared at Rehoboth Beach Jazz Fest for the past 10 years.
Dawson has a long history of supporting the Jazz Festival, both as a leader of the Club Phred group and as a major fundraiser. He is a writer, musician, businessman, speaker, and community leader who has been recognized by the Delaware Senate for his distinguished service to his community, state, and nation. He is ranked among the top wealth management advisors in the state and is President and Founding Partner of Bassett, Dawson and Foy Inc. in Wilmington.