SAVANNAH JAZZ FESTIVAL: Jazmin Ghent focuses on jazz, gospel and southern roots | Music | Savannah News, Events, Restaurants, Music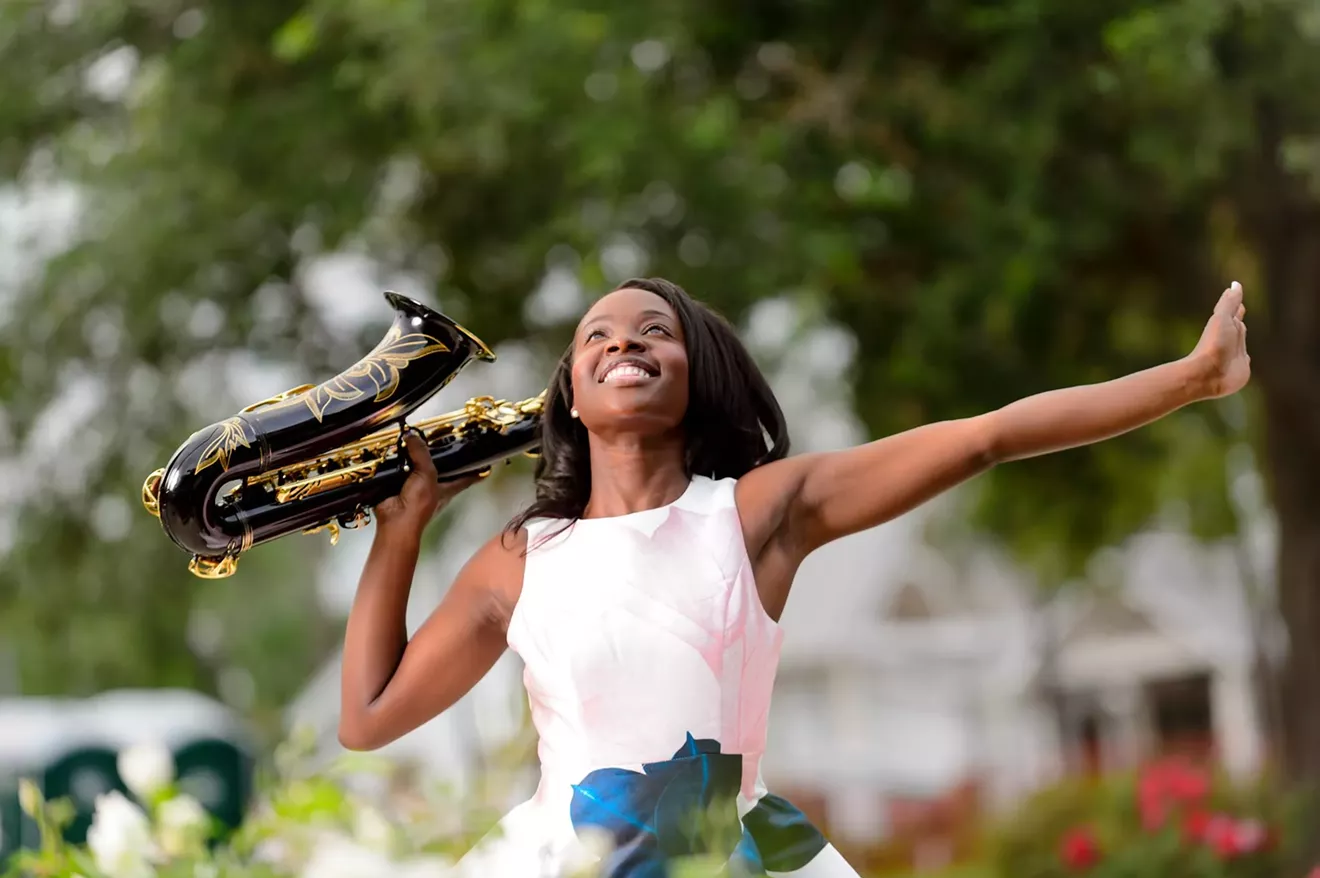 International smooth jazz and gospel artist Jazmin Ghent had an interest in music that began when she was a young child.
Born in Germany, into a military family and raised in Huntsville, AL, Ghent's mother and father raised her in the church, instilling in her the importance of jazz and gospel music.
Ghent remembers his parents' love story of how they met and bonded over a shared love of jazz, on their first date. Eventually, their common interests, among others, would lead them towards marriage. Together they named their daughter, Jazmin, after their shared love of jazz music.
Her interest in music came naturally, as she was immersed in it as part of her home life. In middle school, around sixth grade in 2012, Ghent started playing the saxophone. One day his mother brought the instrument home and delivered it to Ghent. While Ghent didn't necessarily choose the instrument, she grew to love it over time, developing her own musical identity.
"I think your music should represent you like in any art form, it should somehow represent the artists. So for me, I like the different styles. On any of my CDs you will hear different styles, Latin music, a little pop music and a little r&b vibe. So that definitely defines me," Ghent said. "I'm a very energetic person, so you'll probably have the energy there. There are also gospel songs there because that music resonates a lot with me.
She also enjoys teaching music.
"My goal is to teach future music teachers different ways, methods, and concepts of teaching music," Ghent said. She began teaching music in middle school, teaching songs during summer camp, then after earning her master's degree, she would teach elementary music for five years. Now, in addition to her musical career, she continues to teach at the college level.
Outside of Teaching, Ghent had six of the top five singles: Kickin' It Up, Stride, Amends, Work Wit It, Heat, and Compared to What.
Performing overseas and in states, Ghent has amassed a large following both internationally and domestically.
She won the 2019 "NAACP Image Award" for Outstanding Jazz Album, "The Story of Jazz". She was nominated for Best Artist of the Year 2019 by the Smooth Jazz Network and was voted Best New Smooth Jazz Artist of 2017. Yet she stays grounded, openly sharing how grateful she is for the things she loves. she has accomplished and the things she is still learning.
Performing once before at Savannah Jazz Fest during the pandemic, Ghent is excited to perform at the festival this year, without the restrictions of the previous year. She plans to bring a soulful, bluesy and energetic performance. It will be a solo performance, with the help of a group made up of musicians she has met or contacted.
"I'm beyond excited to play for Savannah Jazz Fest, Savannah is such an amazing place. It has such a rich history," Ghent said. "I have a couple new songs I'm doing. hybrid, there's a song called stride, which is about having swag. But we're going to put some old flavor in there too. Some old, some standard, and some good house songs that most people like." , Ghent said.
Jazmin Ghent performs at the 41st Savannah Jazz Festival, Friday, September 23, 6:00 p.m. For more information, visit savannahjazz.org