Shatwell recovers, the majors silence jazz | Sports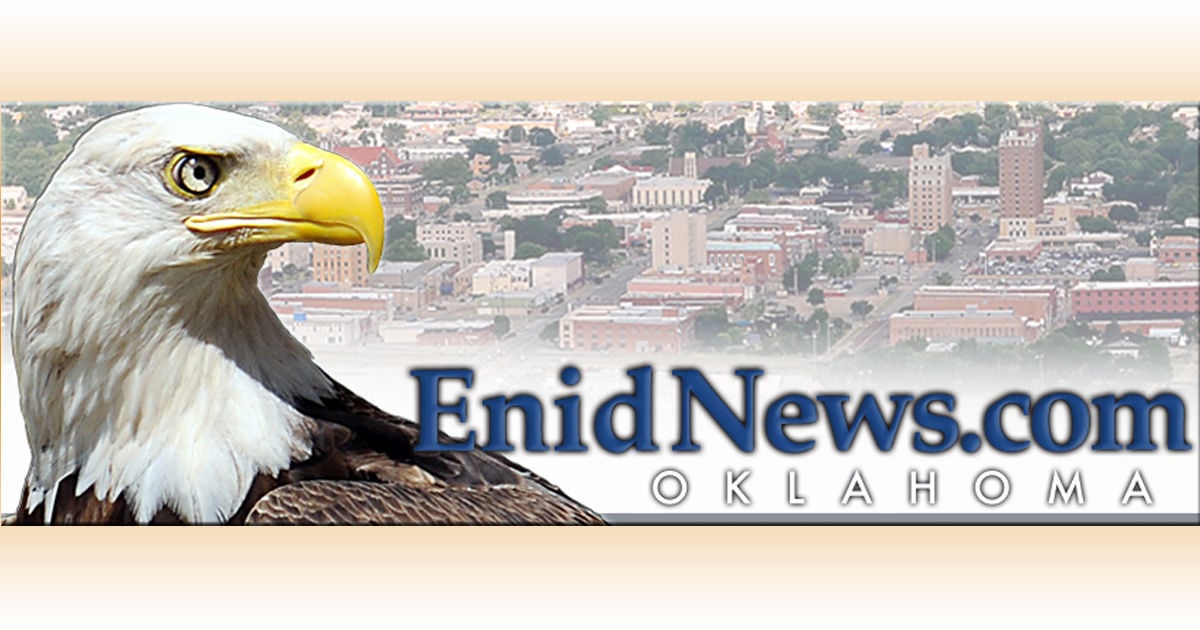 Cade Shatwell had a forgettable opener on his debut for the Enid Majors against NOLA Jazz in play on Saturday at the Connie Mack South Plains Regional at the David Allen Memorial Ballpark.
He stepped on first forward Gavin Schultz and allowed Matthew Russo a massive two-run homerun.
The rest was unforgettable.
Shatwell only allowed Darian Duhon a single in the second in a gem of 79 pitches and Duhon was forced in the second on a double play. He struck out the last 13 batters he faced with four strikeouts then that the Majors dominated Jazz, 10-2 in six innings to advance to a semifinal at 10 am against the OK Drillers on Sunday. The Drillers defeated 316 Baseball Elliott 4-3 on Saturday night.
"He's a dude," Majors coach Kris Webb said. "I wasn't worried because I know what he looks like… there was no reason to press the panic button. He knows what he is and he has shown it. Hats off, he's a talented young man. "
Shatwell, an OSU engagement and a future senior at Edmond Santa Fe, remained calm and collected.
"You have to block these things," he said. "You stay mature there, you relax and stay calm. I felt more comfortable and relaxed as the game progressed."
Shatwell was efficient with both his curve and his fastball and let his defense do the work.
"I just tried to throw on contact," he said.
Shatwell, by going all the way, saved the Majors' pitch again for Sunday. If the 22-0 Majors win at 10 a.m., they will play the final at 3:30 p.m. on a trip to the Connie Mack World Series, which begins July 23 in Farmington, NM.
Enid won the regional championship last year, but was unable to make his very first trip to the World Series due to COVID-19 restrictions.
"We're going to use the same strategy – score more points than the other team," said Webb. "We have a few horses in the stable and we are ready to go. You couldn't ask for a better situation. "
Shatwell was backed by an 11-hit offense, including a two-run homerun from Bryce Logan, three hits from Zandt Payne and a double and triple from Carson Benge, who scored twice.
Benge's two-run treble in the first was the blow in a three-run first. Enid added one to the third and two to the fourth, fifth and sixth. Each starter has scored a run or had a run batted in.
"They punched us in the mouth and we did a good job getting off the canvas and throwing a few punches back," said Webb.
"Just coming back and punching them in the mouth was important to us," Benge said.
Benge has hit a lot of people in the mouth in the tournament with 11 of 14 for an average of 0.783.
"I can see the ball very well now," he said. "I can feel my swing. Hopefully I can stay warm the next two games. "
Logan has reached base four times. Payne opened the fifth with a double, and a batter later, Logan hit a pitch over the left field fence to make it 8-1.
"It was so good," he said. "I moved over it and lifted it up a bit more than I thought I would. The wind pushed it out, but I hit it really well. "
Payne scored on a sack volley by Cayden Brumbaugh in the second. Brumbaugh and Benge scored in the fourth on an Ian Daugherty fly bag and a Ty Hammock brace.
Hammock opened the seventh with a single and scored on a goal-laden walk by Kade Goeke. Drake Kerr, who had walked, scored the final point on wild ground.
"I think we have it now," Logan said. "We are very confident. We fight hard every round. It's funny. You can't ask for much more. "
In the other quarterfinals, MVP Heath beat the Dallas Mustangs 2-1 and Sandlot beat UBC Warren, 3-2.
The other semi-final is set for 12:30 p.m.