Spotlight on Local Entertainment Lists | Calendar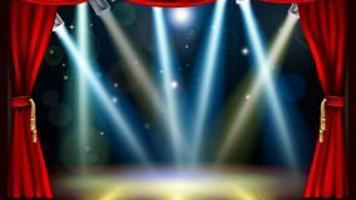 Daily news

ETC.
Car show: Linda McCord acrylic painting exhibition, 8 a.m. to 5 p.m. Monday to Friday through September, McCord's Dodge, Jeep, Chrysler Parts Department, 990 Tennant Way, Longview. Paintings derived from photographs taken by McCord at an auto show in downtown Longview 2011-2012.
Cowlitz County Farmers MarketSaturday through October 30 and 9 a.m. to 2 p.m. Tuesday through September 14, 9 a.m. to 2 p.m., in front of the Cowlitz County Event (Expo) Center 1900 Seventh Ave., Longview. Participants are requested to park in a designated area and keep animals on a leash.
Cowlitz Valley Early Music Association: Country and bluegrass music and open mic program. 6-8 p.m. the first, third and fifth Friday of the month, Catlin Grange, 205 Shawnee, N. Kelso. Acoustic and electric instruments only; info: 360-636-3835
FAIRS, FESTIVALS
Cowlitz County Fair and Thunder Mountain Professional RodeoJuly 21-24, noon-10 p.m., Cowlitz County Fairgrounds, 1900 Seventh Ave., Longview. Food sales and vendors, 4-H horse show, entertainment, open class exhibitors, KUKN concert, 4-H and FFA youth market and more. For more details, visit cowlitzcountyfair.com.
Farm to fiber festival: Sep 9-12, Wahkiakum County Fairgrounds, 16 Fairground Road, Skamokawa. Annual event designed to bring together fiber enthusiasts, youth and fiber animal breeders for education, demonstrations, sales and competition. Those interested in helping coordinate the event or participating as volunteers, educators, committee members or demonstrators are requested to email Lori Cagle at [email protected] or Sue Zabel at Jabbereshack in Cathlamet at [email protected]; or call 360-6065 or 360-703-7291.