Sydney Con changes as jazz festival returns after two-year layoff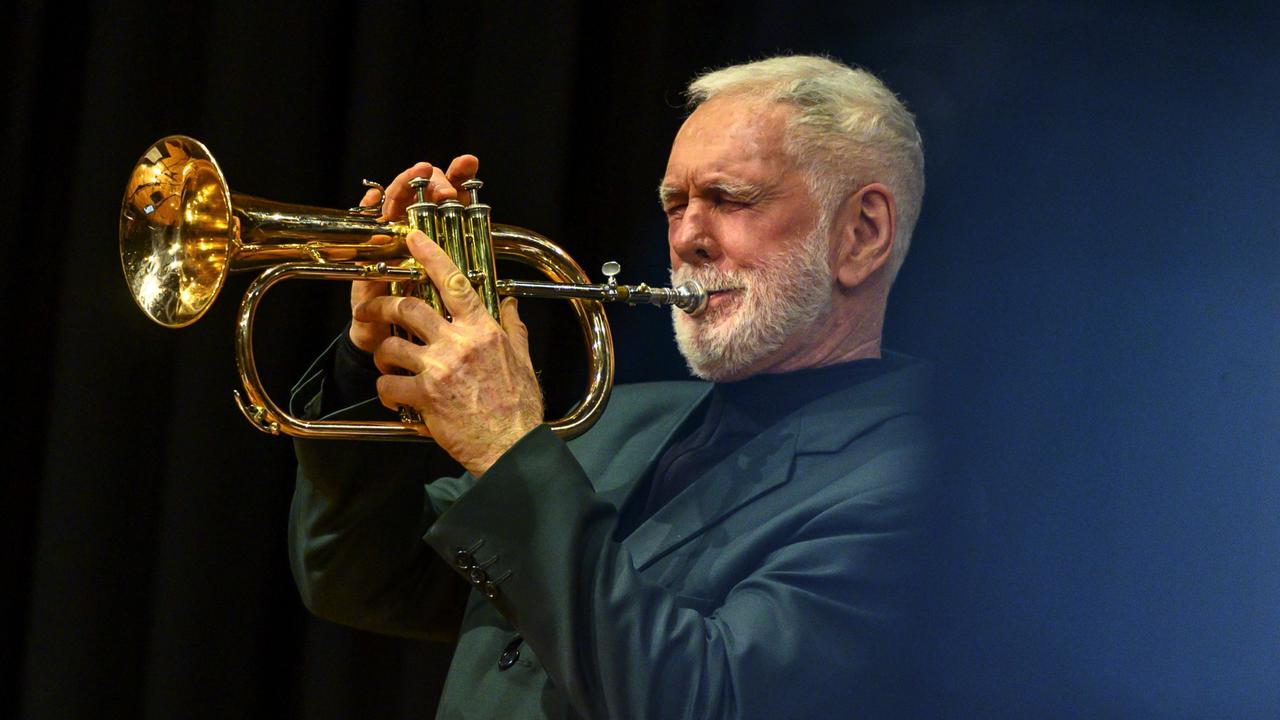 [ad_1]

With 27 events in six venues spanning over nine hours, Sydney Con was brought to life by the sound of groaning saxophones and groovy bass on the weekends.
With 27 events in six venues spanning over nine hours, the Conservatorium was alive with the sound of moaning saxophones and groovy basses when the Sydney Con Jazz Festival returned after a two-year layoff.
Canceled last year due to the pandemic, organizers have mainly relied on local talent – which is plentiful and first-class – for the festival's return on Sunday, but with a handful of US-based artists who were waiting for the travel bans here. , including Perth bassist-songwriter Linda May Han Oh, who has recorded with a group of jazz megastars including Pat Metheny, Kenny Baron and Joe Lovano.
She combined with her husband, the brilliant Cuban-American pianist-composer Fabian Almazan and Adelaide-born Jo Lawry – backing vocalist of Sting, Paul Simon and Peter Gabriel – for two of the main concerts, accompanied by Lawry's husband, the saxophonist -composer Will Vinson. for the gala closer.
With so much going on on an intensive day, jazz fans had to carefully plan what they wanted to hear, with some of the concerts having tickets and a few of the events overlapping. Everyone would therefore have left with a different festival experience.
For me, the day started off with a proper – and I must say unexpected – swing with a dazzling 30-minute set by Thirsty Merc vocalist Rai Thistlethwayte, who studied jazz piano at Con in the late 1990s before moving on. take the direction of rock. music. Using a loop to set up a percussive vocal beat, he launched into four songs, often playing barrel house riffs on the Grand Fazioli with his right hand and thumping bass on a synthesizer with his left.
Always one of our most attractive pop singers, the ensemble showed us just how good a jazz singer he is with soaring lines and a flowing style somewhere between Stevie Wonder and the late James Taylor.
After that uplifting start, there was a taste of something cooler, more Nordic, with Luke Howard's crystal piano chords and the beautiful, gloomy lines of Najde Noordhuis' bugle. She will later show off her tremendous solo blues talent with Vince Jones in the evening, but for now I had to ditch the nocturnal vibe of Howard's music for the debut concert at Verbrugghen Hall with Almazan and his band Rhizome. , featuring Oh on the Bass, Lawry, WA drummer Ben Vanderwal and a student string quartet.
The Alcanza Suite merges jazz and classical and its 12 movements last approximately 50 minutes. It covers a huge range of moods and styles, always with Almazan's GRAMMY nominated piano at its core, often driven by Oh's bass and Vanderwal's drums. Sometimes we could listen to Ravel or Messiaen, sometimes a Latin combo, all imbued with the composer's concern for wildlife and the planet. Pedal samples and occasional effects are introduced into the piano lines and Lawry's voice rises above it. The quartet – David Carreon and Monty Guo, violins, Sophie Nickel, viola, and Noah Oshiro, cello – only had a day and a half to rehearse their parts and they were on perfect note.
They also joined Lawry for a rather patchy streak of his folk-influenced songs – a few undertones from Joni Mitchell and Nick Drake – later that day, with Vinson dropping his piano sax.
As with previous festivals, I have found that sometimes it is young musicians who inspire me the most. Postponed for a year by Covid, the ANJO Youth Big Band appeared with Vinson in an hour-long showcase of the New York-based English saxophonist's works, arranged by various people and conducted by Mace Francis and David Theak.
Vinson's strong melodies and arching solos were superbly supported by the 18-piece group with guitarist Josh Meader, whose John McLaughlin-type solos had also impressed two years ago, as one of the best. Tessie Overmyer on alto sax and trumpeter Tom Avgenicos are other outstanding soloists.
Senior ANJO members were in the music workshop for a momentous hour defined by our greatest jazz singer, Vince Jones, who at 67 still hits those stratospheric notes with confidence and ease. It was a master class on how to put a song through, with five self-written classics combining his love for soul, folk, and blues. Modest feature – "I'm not worthy to play with these fantastic musicians" – and sparingly in its use of his haunting bugle or trumpet solos, it was an hour to cherish and remember.
Another mainstay of the local jazz scene for several decades, New Zealand pianist Mike Nock, also performed in a memorable performance with three-quarters of his This Time quartet. Saxophonist Julian Wilson was one of the victims of the last Melbourne lockout, but Nock and bassist Jonathan Zwartz and drummer Hamish Stuart played a wonderful and intimate game at times marred by sound issues in cavernous Verbrugghen Hall. .
The highlight for me was a nice single song Little Stars by Zwartz – that and a few jokes from a "bewildered" Nock who had lost his sheet music! It was all taken away with taste and aplomb – three best guys who have been doing this for years and can put a smile on your face.
The sound balance issues persisted with the final set of the night featuring Oh, Almazan, Vinson and the much-requested Vanderwal. The Circles opener had too much sax and not enough bass – the fulcrum of the play – as things improved with Firedancer. When, halfway through the medium, Oh switched from double bass to electric five-string for Speech Impediment, we began to take full advantage of this extraordinary talent – his wordless voice mingling with bass, sax. ghostly by Vinson and piano effects treated by Almazan.
By the time we got to the closing number, Yoda, those who hadn't left early after a hard day of jazz were swaying in their seats.
DETAILS
●EVENT Sydney Con Jazz Festival
●OR music Conservatory
●WHEN May 30
[ad_2]