The final concert of the musical series Tracks invites guests to an evening of jazz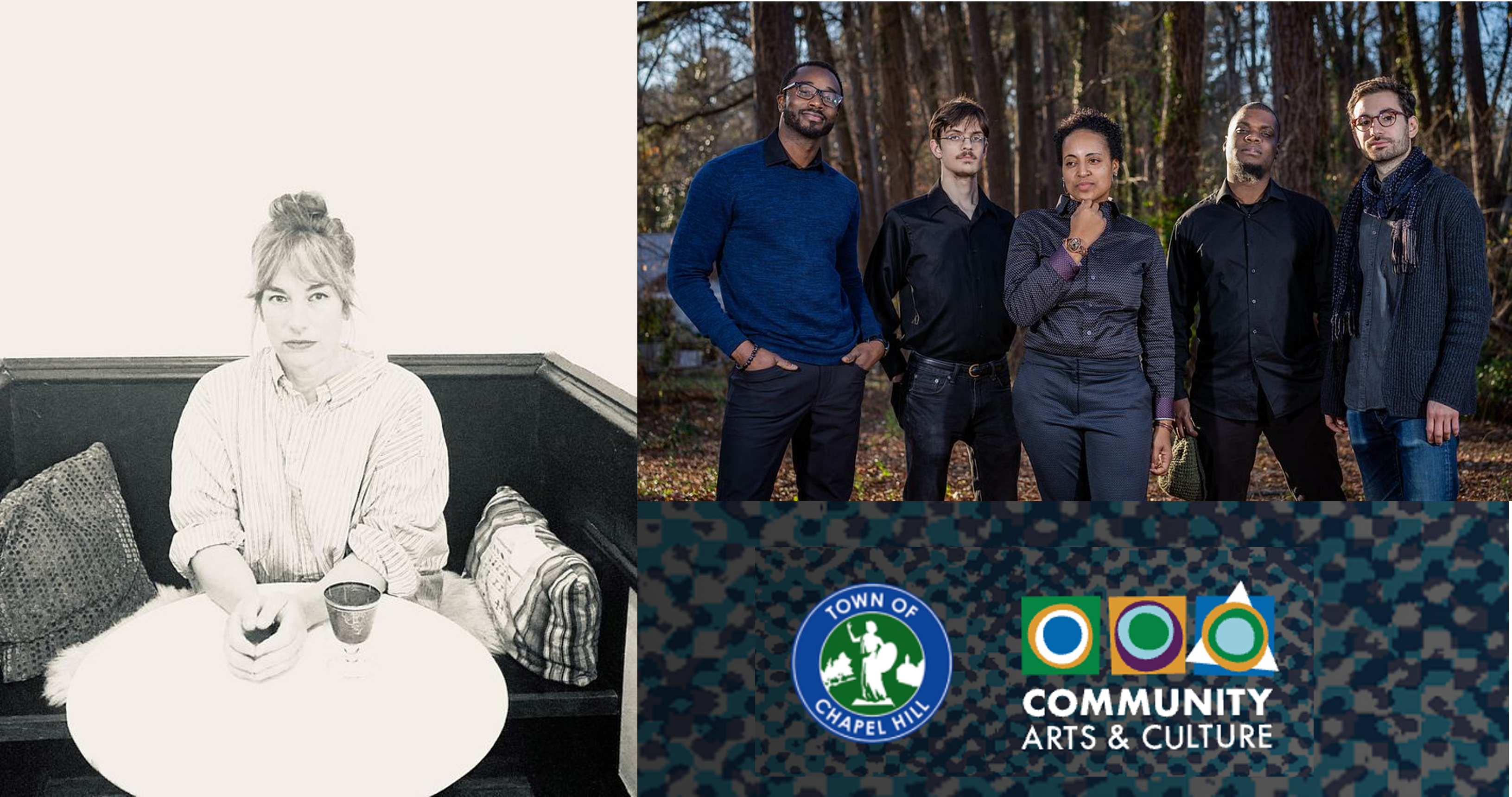 You're invited to University Place this Thursday evening for the last installment of the Chapel Hill Tracks musical series!
Hosted by the Town of Chapel Hill, the Tracks Music series featured many local bands and musicians featured in the Town's Tracks Music Library. Launched last year, the Tracks Music Library is a free streaming service with music from over 100 artists in the Triangle region.
The Tracks Music series was curated by Chapel Hill Community Arts & Culture – following a recent public poll which found residents wanted "more opportunities to hear local music live," according to the director. of Arts and Culture, Susan Brown.
This Thursday, September 30, the series ends with a jazz evening featuring Katharine Whalen's Jazz Squad and Dreamroot!
A founding member of the Squirrel Nut Zippers, Katharine Whalen has been a prominent figure in the Chapel Hill music scene for nearly three decades – and the Jazz Squad has been around for most of those years. Earlier this year, Katharine Whalen's Jazz Team released their first album since 1999: "To Hide A Heart That's Blue", a collection of Billie Holiday covers from her collaboration with pianist Teddy Wilson in the mid-1930s. Today, the Jazz Squad presents Whalen with the pianist Robert Griffin, trombonist Danny Grewen and guitarist Austin Riopel.
Preview Katharine Whalen's Jazz Squad performance by listening to "To Hide A Heart That's Blue" on the Tracks music library.
A musical collective of five musicians based in Durham, Dream root released their debut album "Phases" in May of last year, shortly after the start of the pandemic. Since then, the group has performed at the DC Jazz Festival and performed at the North Carolina Museum of Art which airs on PBS. The group consists of drummer Theous Jones, saxophonist / singer Serena Wiley, bassist Ittai Korman, trumpeter Lynn Grissett and keyboardist Joe MacPhail.
Preview Dreamroot's performance by listening to "Phases" on The Tracks music library.
Thursday's concert will take place from 6 p.m. to 8 p.m. at the southeast corner of the Place de l'Université parking lot, near the former Southern Season. 97.9 Aaron Keck of The Hill will be MC. Participants must bring their own chairs. Beer, wine and ice cream will be available for sale; everyone is encouraged to pack a picnic or order takeout from a nearby restaurant. Masks are strongly encouraged.
---
Chapelboro.com does not charge subscription fees. You can support local journalism and our mission to serve the community. Contribute today – every dollar counts.
Related