The HSV Big Band will perform at the Central Theater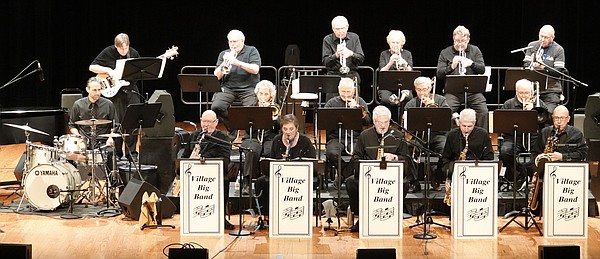 HOT SPRINGS VILLAGE – The Hot Springs Village Big Band will perform at the Central Theater, 1008 Central Ave., in Hot Springs on Tuesday, November 15.
"The new edition of the 17-piece Village Big Band, with 12 very talented recent additions, has accepted an invitation from the Hot Springs Jazz Society to perform in its new jazz series at the restored Central Theater. Since its reorganization following the shutdown, the VBB has played two previous programs as guests of the Jazz Society," a press release read.
The Hot Springs Jazz Society presents two programs each month at the historic theater. Concerts are scheduled on the first and third Tuesdays of each month at 7 p.m.
"The place is really beautiful," said Jim Kelly, director of the VBB. "The theater's sound system and lighting are excellent, and there are a variety of seating options. Audiences can sit at tables near a full-service bar, while enjoying excellent theater cuisine. "connected grocery store. This venue also offers theater-style seating as well as special sofas for relaxing while enjoying the program," the statement said.
The Village Big Band will present for two hours "the best of big band arrangements, from timeless standards to several new jazz-rock selections".
"This band really swings," Kelly said, and it will feature "the very talented Shirley Chauvin as vocal soloist that night."
"Shirley is well known throughout the South for her vocal jazz styles. She currently sings monthly with the Stardust Big Band at the Arlington Hotel and many other venues throughout the year," the statement read.
Tickets for the concert are available at the door for $15.