The jazz concert on June 2 will pay tribute to Pacetti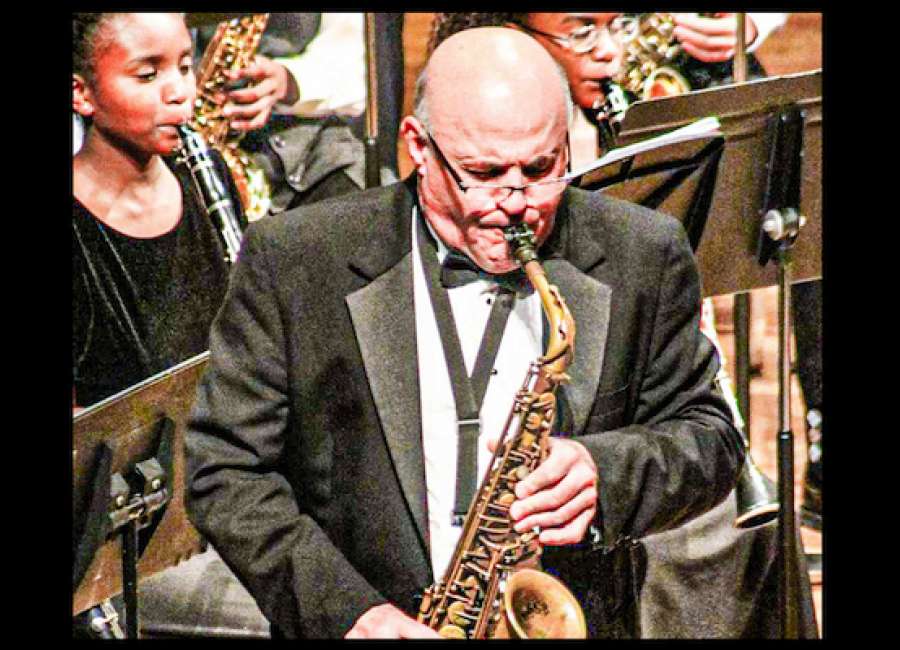 Photo courtesy of CLEF
The late Mariano Pacetti was a beloved local music educator.
---
Mariano Pacetti was a beloved music educator for decades, and a June 2 concert in his memory will continue his legacy in supporting fine arts education in Coweta County.
Pacetti was a founding member of the Carrollton Jazz Orchestra, which will be presented in concert at the Nixon Center for Performing and Visual Arts. As a special tribute, the CJO will create a piece of music that was commissioned to honor Pacetti.
The event will also include a performance by the first Coweta County Honors Jazz Band led by Mark Hoskins, director of bands at Wheeler High School and driving force behind jazz education in Georgia.
All proceeds from the event will benefit the Coweta Legacy Educators Fund, an organization created to recognize and honor arts educators who have had a significant impact on arts education in Coweta County schools.
Pacetti is the very first winner of CLEF.
One or more educators will be selected each year for the honor, and an event will be created to celebrate each recipient. The proceeds from the events, as well as any donations made in recognition of the winners, will go into the "CLEF Fund" administered by the patrons of the Centre.
The Patrons of the Center is a non-profit group organized to support the Nixon Center.
Pacetti was a music teacher at Coweta County Schools for nine years. He continued to serve the music education community in Coweta for decades thereafter through his employment with music salesmen who provided instrument repair and other services in the area.
He has also been a private lesson instructor for hundreds of students and has been a clinician, judge, consultant and guest performer on many occasions with groups ranging from beginner students to the most advanced high school ensembles.
Pacetti was widely known as a "Pied Piper" in the recruiting world, helping college band directors encourage hundreds of students to join the band. He was a band parent himself while his daughter, Christina – who pursued a career in musical performance with one of the US Army bands – attended Madras Middle School and Northgate High School.
"Mariano's dynamic personality, incredible musical sense and immense love of people have had both a massive and lasting impact on the Coweta County music community," organizers wrote in a press release announcing the honor. "It is with great pride that we honor him as the first of our 'Coweta Legacy Educators.'"
Funds raised through CLEF events will be used to provide materials for use by Nixon Center students and may also provide other enrichment activities or materials in any part of the fine arts or performing arts that will benefit the student body of Coweta County Schools.
"We hope you'll join us for an evening of jazz and a chance to remember and honor an educator, artist, colleague and friend," said event organizer Alan Armstrong, director of groups at Northgate High School.
Tickets are $15 and can be purchased here. The Nixon Center is located at 1523 Lower Fayetteville Road in Newnan.