The Jazz Society donates a drum set to CMS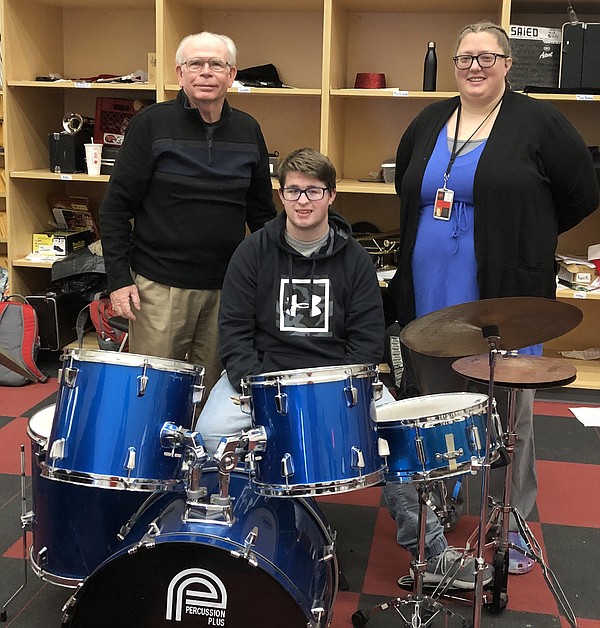 The Hot Springs Jazz Society recently donated a drum set to the Cutter Morning Star School District as part of its outreach programs.
"The Hot Springs Jazz Society presents wonderful programs, concerts and a variety of musical events, but also has the vital mission of assisting with music education projects," reads a press release.
"The most notable of these are the summer jazz camp programs. Each summer, the Jazz Society offers scholarships for young aspiring students who are interested in jazz to attend jazz camps of a week at nearby universities. These experiences not only help the students who participate in them, but of equal importance is the carry-over education provided to other students in the group. Another action of the Jazz Society is to help schools in the region with materials to help them with their jazz education," he said.
Cynthia Graham, the group's director, said she was excited to start a jazz group at her school, according to the statement.
"She has several enthusiastic young players, eager to immerse themselves in this new experience. She comes to Cutter Morning Star with previous teaching experience at the Palestine-Wheatley School District," he said.
"Thank you so much for this wonderful donation. It will give us a much better sound, but more importantly, help in the musical education of students for years to come," Graham said in the statement.
Students interested in the Summer Jazz Camp program can email Executive Director Gretchen Miller at [email protected]