The San Jose Jazz Winter Fest returns February 11-27, 2022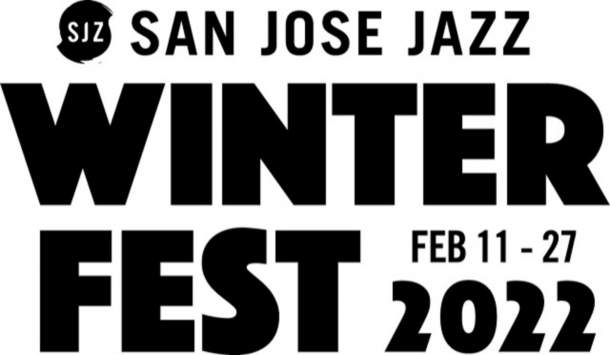 Famous Northern California nonprofit arts institution San Jose Jazz welcomes 2022 with the return of its beloved 10th edition San José Winter Jazz Festival 2022 with captivating concerts organized for the public in the heart of Silicon Valley. With the epicenter of the festival as the new peak venue of the San Jose Jazz SJZ Break Room, the SJZ Winter Fest 2022 reaches the far corners of the South Bay area with eight venues featuring acts from Friday February 11 through Sunday. February 27, 2022. Tickets for the SJZ Winter Fest 2022 are now on sale with prices ranging from $ 20 to $ 40. For detailed ticket information as well as artist and performance schedule updates, please visit: sanjosejazz.org/winterfest.
Announcement of the artist lineup – 10th edition of the San Jose Jazz Winter Fest 2022:
an Jose Jazz Winter Fest 2022 encompasses the South First Street Arts District in downtown San Jose with the SJZ Break Room and The Continental venues. Premier South Bay performance venues also include Stanford University's Bing Studio, Hammer Theater, Hammer 4, Mexican Heritage Plaza Pavilion, SJ Women's Club, and Club Fox in Redwood City.
San Jose Jazz is proud to announce today the artist lineup for the SJZ Winter Fest 2022: La Santa Cecilia; The cookers; The New Gospel of Marquis Hill Revisited; Harriet Tubman; An evening of ukulele with Danial Ho, with Randy Drake and Danna Xue; Mads Tolling Trio with Kenny Washington; Jacam Manricks with Mike Clark; Sacha Berliner; The SJZ collective plays Wayne Shorter; Joe Kye Duo; Black / Pacific: Dispatches from the Noble Savage, co-presented by Mosaic America; Tribute from the Jazz Organ Scholarship to Dr Lonnie Smith; Big Band of 7th Street; Chris Cain; Maxx Cabello; Oscar Peñas; MNDSGN; Mason Rasavi Quartet; Chris Pierce; All the stars of SJZ high school; and more!
San Jose Jazz's state-of-the-art pop-up video recording and performance venue, the SJZ Break Room, will feature over a dozen live concerts during the SJZ 2022 Winter Festival. The SJZ Break Room is located in downtown San Jose Jazz. office on South 1st Street (in San Carlos) with a multimedia digital video wall that projects live performances with ultra-short throw projectors on premium projection fabric mounted on motorized rollers. Sound from outdoor speakers and projections fills a 35 x 14 foot bank of floor-to-ceiling windows, providing a special multimedia concert experience for viewers, both inside and outside the venue. .
Mosaic America Commission, co-presented with San Jose Jazz
San Jose Jazz partners with Mosaic America (LINK) to present the world premiere of a new work commissioned by Mosaic America. Mosaic America focuses on creating cross-cultural performances that redefine American art. One of five Bay Area artists receiving a total of $ 25,000 – each artist representing a unique American experience, influenced by African, Arab, Cambodian, European, Indian, Pacific Islander and Vietnamese cultures – RIGHTSTARTER featuring Mosaic America fellows DEM ONE (hip-hop vocalist) and PC Muñoz (recording artist) launch their latest work Black / Pacific: Dispatches from the Noble Savage at SJZ Winter Fest 2022.
A cycle of songs examining the appeal of the West, the allure of the Pacific, and the distorted historical visions of indigenous black and brown humanity, Black / Pacific: Dispatches from the Noble Savage brings together DEM ONE, PC Muñoz, Dawn Richardson (drummer) and other musicians will be announced at the SJZ Break Room on Friday, February 25, 2022.
Additional co-presentations include Fountain Blues Foundation and Poor House Bistro in partnership with San Jose Jazz for shows with Chris Pierce (Friday February 11 @ SJZ Break Room) and The Chris Cain Band with Maxx Cabello opening at Club Fox (Fri. 25). Universal Grammar's Tommy Aguilar collaborates with San Jose Jazz for MNDSGN sets at Continental (Wednesday February 23).
"Winter Fest is a microcosm of our Summer Fest programming that truly represents the richness of the South Bay community," said SJZ General Manager Brendan Rawson. "In addition to showcasing jazz icons, international artists and some of today's great instrumentalists, we couldn't be more thrilled to present live music in our new SJZ break room and many of our partners close to the region with a rich cross – a section of local and national talent. Our efforts to program inspiring artists have the simple goal of bringing the community together through the power of music. "
"Winter Fest still serves as a platform for the big names (La Santa Cecilia, The Cookers) and artistic gems of jazz scenes in metropolitan hot spots around the world, including here in the Bay Area," said said Bruce Labadie, artistic director of Jazz de San José. "We are fortunate to have such great partners, those who anchor the growing jazz scene in Silicon Valley. "
SJZ Winter Fest 2022 presenting partners include: Stanford Live !, Hammer Theater Center, Universal Grammar, Mosaic America, Fountain Blues Foundation and Poor House Bistro. Sponsors include: City of San José.
San José Winter Jazz Festival 2022
When: from Friday February 11 to Sunday February 27, 2022
Where: Downtown San Jose, CA and across the South Bay
Admission: Concert tickets vary from $ 20 to $ 40
More information: sanjosejazz.org/winterfest; (408) 288-7557
Ticket information: cash and credit accepted at the door