Things to do in Los Angeles this week [7-25-2022 to 7-29-2022]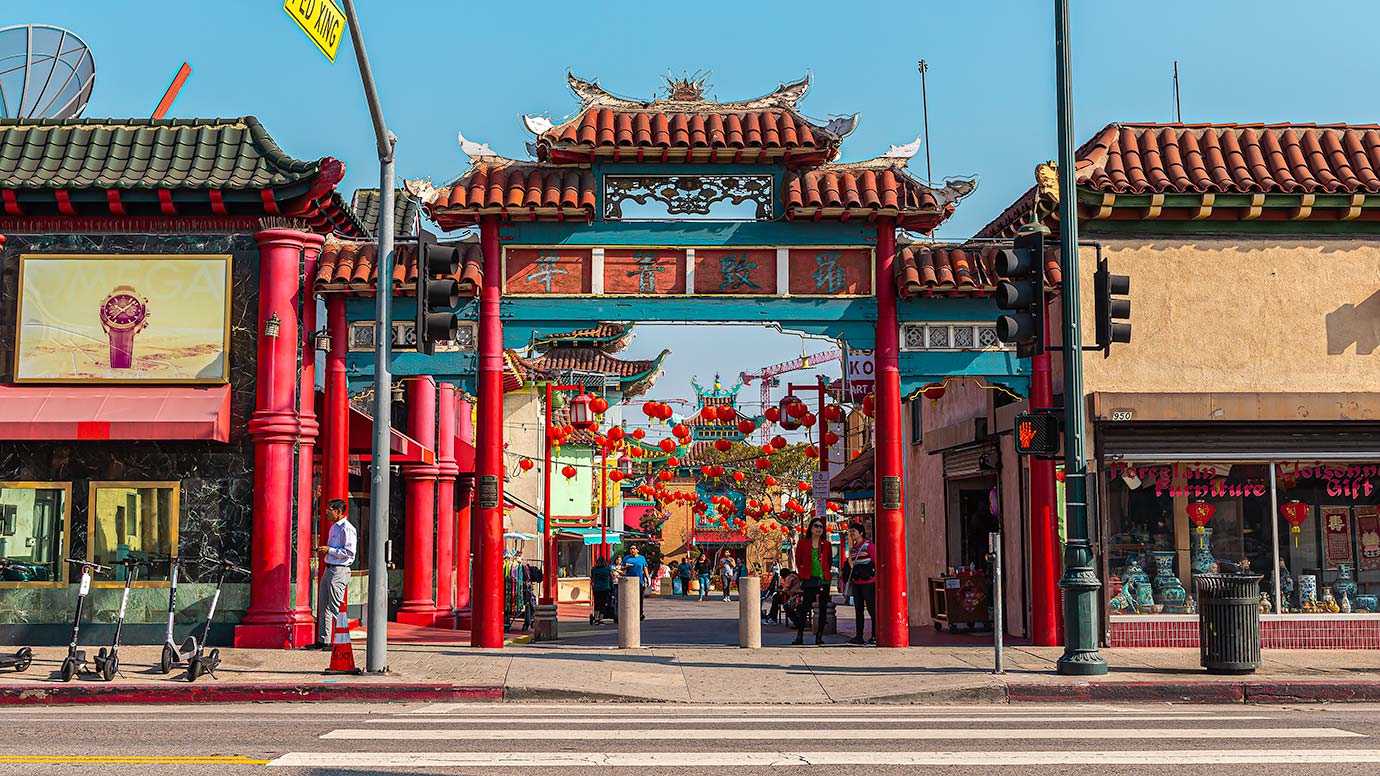 As we enter the last week of July, do you feel like you've made the most of your summer?
From July 25 to 29 in Los Angeles, discover a Warhol exhibition at Petersen, the MidSummer Scream Festival in Long Beach, Steep After Dark in Chinatown, Sueños Real at Self-Help Graphics, Sunset Concerts at Skirball, Moonlight Movies on the Beach in Granada Beach, Bastard Jazz at Ford, KCRW Summer Nights at Hammer, and more. A lot to do. Hope you find something to your liking.
Advertisement
Things to do
Andy Warhol: Cars – Works from the Mercedes-Benz Art Collection -> Petersen Automotive Museum has opened a new exhibition featuring works from Andy Warhol's unfinished 1986/87 Cars series, left unfinished due to the artist's death. This is the first time in more than 30 years that the exhibition will be presented in North America. Included with museum admission. GA tickets start at $19 for adults. Peterson is open every day 10 a.m. to 5 p.m. More info here.
Kalli Arte: Suenos Real -> Kalli Arte, an art collective formed by Boyle Heights-born duo Adriana Carranza and Alfonso Aceves, presents a new residency exhibition at Self-Help Graphics & Art through September 23rd. Suenos Real is rooted in the Boyle Heights ecosystem, symbolically represented here by a large-scale central sculpture that branches out to aspects of the artist community, while connecting to time-honored traditions. Visitors can RSVP to visit the exhibit on From Tuesday to Friday 10 a.m. to 5 p.m. More info here.
Moonlight Movies in Long Beach -> Moonlight Movies on the Beach continues this week with a screening of Encanto at the beach of Granada on Tuesday. Free to attend. More info here.
Winegrower Wednesdays at the Bowl -> If you are heading to the Hollywood Bowl this Wednesday to see a tribute to Peggy Lee and Frank Sinatra, then be sure to head to the Plaza Marketplace at Box Office Plaza at 6 p.m. for a free wine tasting with wine pro Maeve Decouvelaere of Kermit Lynch Wine Imports as part of LA Phil's in progress Winegrower Wednesdays Series.
Free admission to the Autry -> Autry in Griffith Park offers free admission to the museum every Tuesday in July. No prior reservation required. Get more information here.
Shakespeare in the park -> This From Wednesday to Sunday, ISC's Shakespeare in the Park continues with performances by Francis Beaumont Burning Pestle Knight. Shows start at 7 p.m. Admission is free, but advance reservations are required. More info here.
Shakespeare by the sea -> Shakespeare By The Sea is coming to Roxbury Park in Beverly Hills for a performance of Romeo and Juliet. Get more information here.
Bump Day Cabaret -> Put some midweek pep in your step this Wednesday watching this new variety show in El Cid featuring stand-up comedy, musical acts and character performances. Tickets are $15. Start at 8 p.m. More info here.
KCRW Summer Nights at the Hammer Museum -> KCRW Summer Nights appears at the Hammer every Thursday in July. This week, catch a performance by pop artist Hana Vu as well as live sets by KCRW DJs Dan Wilcox and Valida. Get more information and view the full program here.
Skirball concerts at sunset -> Catch at performance by Ghanaian singer-songwriter Rocky Dawuni and a DJ set by Francesca Harding from KCRW at this Thursday Sunset concert at Skirball Cultural. The concert is free, but advance reservations are sold out. However, limited walk-in tickets will be available. More info here.
Summer in San Gabriel -> The summer programming of the city of San Gabriel continues Thursday with a projection of Jumanji (1995) at Marshall Park, the film being preceded by a family concert. The music starts at 7 p.m., the film at 8:30 p.m. Free participation. More info here
LIFE CYCLES: An exploration of bamboo -> Contemporary Japanese artist Tanabe Chikuunsai IV opens a new exhibition at Japan House LA on Thursday July 28 titled LIFE CYCLES: An exploration of bamboo. On opening day, guests will have the chance to view a massive bamboo installation created from 10,000 woven strips of bamboo held together by tension. On July 28 from 6-7:30 p.m., Tanabe Chikuunsai IV will be on hand to take a walk through his work as well as a talk and artist demonstration. More info here.
DTLA Dance -> The Music Center's DTLA dance organizes an evening of Argentine tango with instructor Ilona Glinarsky. Start at 7 p.m. More info here.
Advertisement
Midsummer Cry -> If you can't wait until October for a Halloween fix, this three-day convention puts the spotlight on SoCal's haunting and horror community with over 350 exhibitors, a dozen mini- hauntings and attractions, panels, presentations, live performances, and more, all at the Long Beach Convention Center. run this Friday to Sunday. Tickets start as low as $32 for a day pass. Get more information here.
Jazz at LACMA -> This Friday At 6 p.m., the Los Angeles County Museum of Art hosts nine-piece jazz-pop band Bruns & Baché at Smidt Welcome Plaza as part of the Jazz at LACMA series, which continues Friday nights through November. Admission is free, but places are limited and first come, first served. More info here.
California Market Center Sample Sale -> On the last Friday of each month, the California Market Center hosts a public sample sale with showrooms offering men's, women's, and children's fashion as well as gift and home items at prices below retail ones.
Levitt Pavilion in Los Angeles -> This weekend, the Levitt Pavilion Summer Concert Series continues with Dante Elephante, Yungatita and Byron Gonzalez on Fridaythe Red Bull Batalla freestyle rap contest on Saturdayand a Wonder-Full In The Park: A Tribute to the Music of Stevie Wonder on Sunday. Free participation, no reservation necessary. View the full range here.
bastard jazz -> The founder and virtuoso bassist of Primus, Les Claypool, presents his Bastard Jazz project at The Ford Friday for a highly anticipated funk and fusion evening. Tickets are available for as low as $42. Get more information here.
Eat and drink
The Return of Steep After Dark -> Steep, located in Chinatown's quaint Mandarin Plaza, is relaunching its pandemic-born series Steep After Dark (SAD) on Thursday, July 28. Just in time for summer nights out, expect an all-new tea-based cocktail program co-designed by Huy Pham and a food menu focused on bar bites. SAD began as a popup series in late 2020 with co-founders Lydia Lin and Samuel Wang, who wanted to bring people together through the simple pleasure of eating and drinking during one of the city's most isolated and uncertain times. The pop-up was widely praised, and the team is now making the series a permanent fixture. From Thursday to Saturday from 4pm to 10pm, you'll find a tight food menu here that includes an Umami snack platter to share filled with Asian snacks like dried squid and crunchy air-dried shiitake in a braised pork rice bowl truffle filled with grated black truffles so delicious you won't want to share them. The light bites go well with the cocktails, which have all fused alcohol with tea. Think oolong with rum, jumi with vodka and black tea with whiskey. The menu also offers non-alcoholic mocktails, sake, craft makgeolli, beer, as well as options to create your own drink. Highly recommended.
Advertisement
Pop-up bar "On The Docks" by Whiskey Red -> Whiskey Red's, located in Marina Del Rey's Fishermen's Village, unveils a new pop-up outdoor bar On The Docks! this Friday, July 29. With a fantastic the waterfront view (sunsets are amazing here) has surprisingly affordable food and cocktail deals. One menu includes $3 grilled tacos (breast, pulled pork, shrimp), $2 fries and dips, and $5 cocktails including Frosé, frozen Mojito, and tiki drinks. On the docks ! Is open Friday from 4 p.m. to 9 p.m., Saturday from 10 a.m. to 9 p.m. and Sunday from 10 a.m. to 8 p.m.
James Beard Taste America Foundation -> This Wednesday, July 27, the James Beard Foundation® will host Taste America at NeueHouse Hollywood. Customers will have the opportunity to taste the best food in Los Angeles, including Yangban Society, Ayara Thai, Konbi, and Poppy + Rose bites from Cadence (New York) and Tzuco (Chicago). The walking tasting event is $175 per person with an option to purchase a Premier ticket with early access and exclusive tastings for $225.
Recovery bar at Fia Steak -> Fia Steak in Santa Monica launched a Recovery Bar menu of items under $30. Available at the bar and patio Tuesday through Sunday from 6 p.m. to 10 p.m., the special menu includes $15 drink specials and dishes such as steak fries, caviar bumps, grilled jumbo prawns, fries of steak, etc.
---
Want the best things to do in Los Angeles delivered straight to your inbox? Join over 60,000 Angelenos subscribed to our twice-weekly email newsletter!
By subscribing, you agree to our Terms of Service and Privacy Policy and consent to receive emails from We Like LA regarding partner news, events, offers and promotions.
Advertisement