Turn up the jazz | Cyprus Mail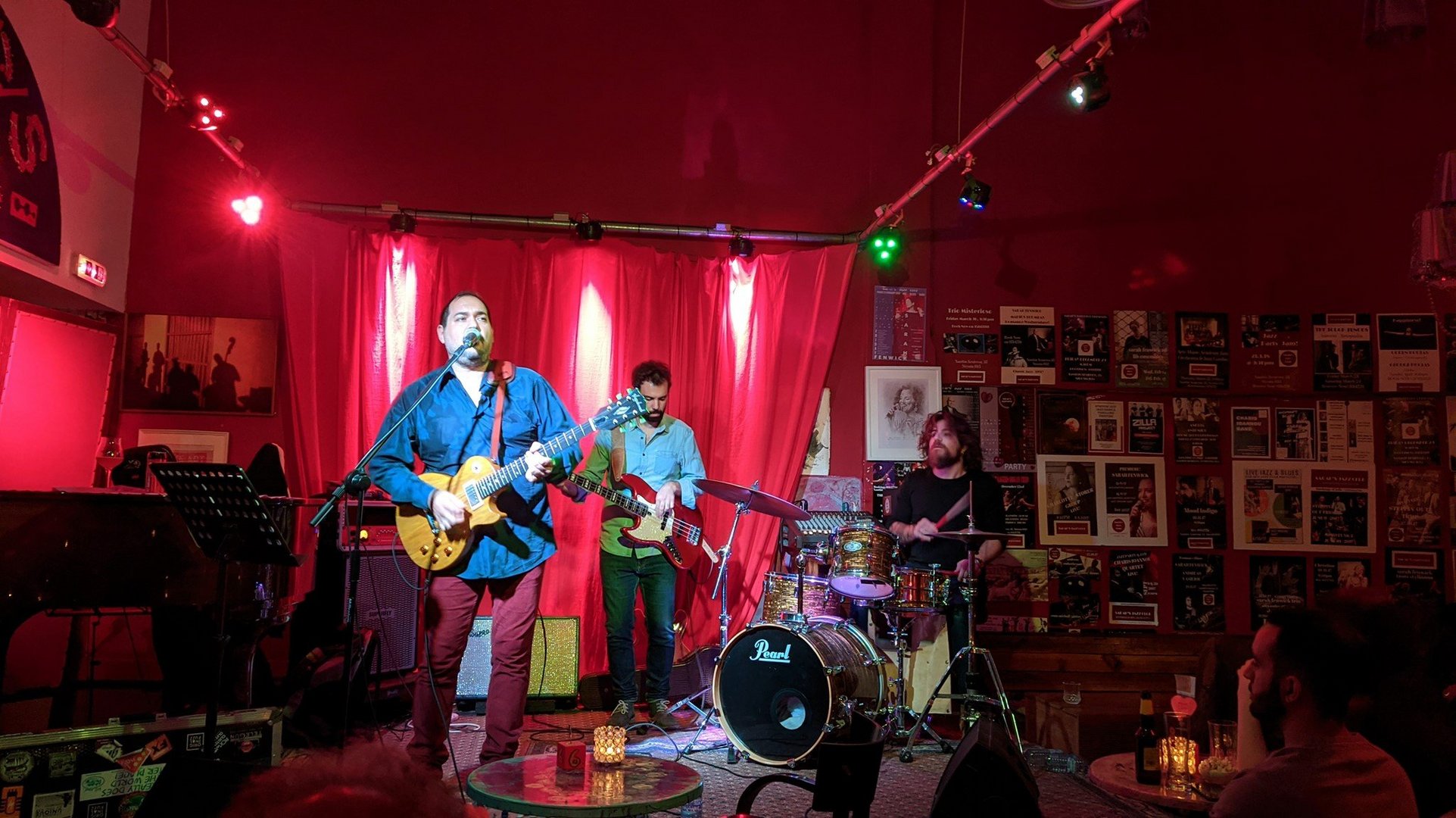 With Sarah's Jazz Club reopening this weekend, the Nicosia Jazz Hall is back with a busy live music program for June.
Starting in the third week of June, the Aris Guitar Trio will perform on Monday, presenting an hour of jazz repertoire from the American repertoire as well as original bebop compositions. On Wednesday, a Reunion Jam Session will take place at 9 p.m. with the Charis Ioannou Trio. More live music will blast the next day as the Orestis Miaris Quartet presents The Wes Montgomery Project on Thursday. The quartet will introduce a more in-depth exploration of guitarist Montgomery's astonishing repertoire.
Having already presented and performed some of the virtuoso's most beloved songs, the band will continue with some interesting new pieces from the genius of the guitar. This time, Orestis Miaris, Dimitris Miaris, Costas Challoumas and Marios Spyrou will be joined by the exhilarating sound of Charis Ioannou on the tenor saxophone.
One of the island's most popular blues groups, The Zilla Project, will take the stage on Friday, June 18 with their signature energetic blues sound. Leader Big Mo will perform vocals and electric guitar while Loizos Pafitis will establish a convincing blues groove on electric bass and Stefanos PP Meletiou will lead a vigorous rhythm on drums.
The week will end on Saturday 19th with Eleonora Roussou and Alexis Kasinos bringing Beats and Pieces, as their set is called, from around the world. From 9 p.m., a rich repertoire of songs in Greek, English, Spanish and Italian, with Bossa Nova, Samba and Swing rhythms will resound at the club. These selected songs speak of two endless sources of inspiration – love and death. More nights of connection, passion and admiration for great music will follow throughout June as Sarah's Jazz Club dynamically returns to celebrate all things music.
June at Sarah's Jazz Club
Recital by Aris Guitar Trio playing jazz from the American songbook. June 14. Jam session in Réunion with the Charis Ioannou Trio. Orestis Miaris Quartet presenting the Wes Montgomery project. June 17. € 10. The Zilla project. June 18. € 10. Eleonora Roussou and Alexis Kasinos. June 19. Live music starts at 9 p.m., doors open earlier. Phone. : 95-147711