Unfiltered Jazz Festival presented by Fotografiska New York is announced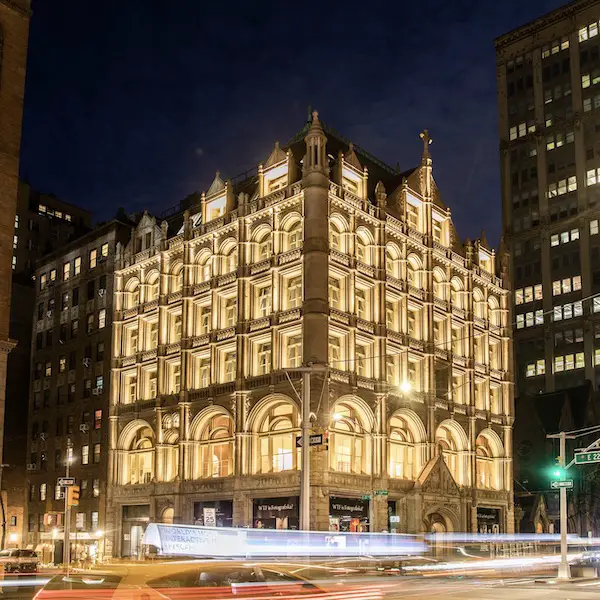 The first Unfiltered Jazz Festival presented by Fotografiska New York has announced its lineup featuring some of the most important voices on the international music scene at one of New York's most unique venues.
Fotografiska is a museum experience founded in Stockholm in 2010. It's a place to experience world-class photography, diverse programming, incredible dining options, and more. It produces dynamic and unparalleled rotating exhibitions, spanning diverse photographic genres, with a mission to inspire a more conscious world through photography.
The Unfiltered Jazz Festival will take place on July 7, 14, 20, 21 and 22 and will be held in the museum's beautiful Loft space, celebrating New York's diverse musical heritage.
July 7 Unfiltered Jazz Festival Night I
Kicking off the festival is the record release of keyboardist/composer Erik Deutsch's eighth album The White Night. The album translates to sleepless night and expresses what we all think of as a sleepless night. The evening will begin with Stuart Bogie's new improv band, which has been in the likes of Arcade Fire, Antibalas, JRAD, and more.
July 14 Night II
Night II includes a reunion show for Jennifer Hartswick's beloved band from the 2000s, featured in
collaboration with Dezron Douglas.
I am delighted to spend the evening with three of my dearest friends, Dezron Douglas, Conor Elmes and Joe Davidian. We've all been making music together since childhood, but it's been years since we've been together at the same bandstand…it's sure to be an epic reunion.

Jennifer Hartwick
July 20 Night III
Composer/trumpeter Jeff Beal returns to his roots in an intimate evening of chamber jazz, featuring world-renowned bassist John Patitucci and guitarist Steve Cardenas. Beal's music was featured in House Of Cards, having composed the score and played trumpet in the main title theme.
July 21 Night IV
Grammy-nominated harpist Brandee Younger and critically acclaimed Blue Note Records artist, vibraphonist Joel Ross. Younger is a classically trained musician and is known for his expressive interpretations of traditional harp repertoire. Ross hones an expression true to himself and his generation, and in 2019 released Edison Award-winning Record KingMaker.
July 22 Night V
The Last Night features Brooklyn Raga Massive in a tribute to John McLaughlin with The Emerald Beyond. They continue to bring Fotografiska the world's hottest fusion of Indian classical music and jazz.
For more information on the Unfiltered Jazz Festival and to purchase tickets, go here.