Village Chorale announces the date of the Christmas concert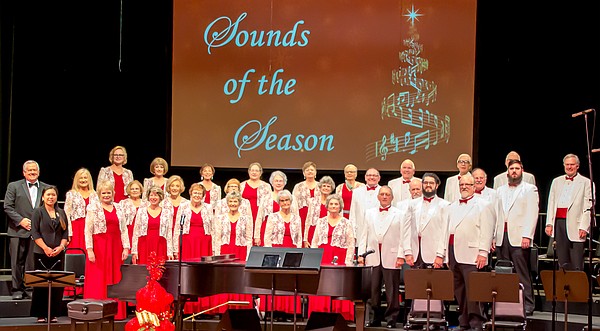 HOT SPRINGS VILLAGE – The Village Choir recently announced that their annual Christmas concert will be held at the Woodlands Auditorium in Hot Springs Village on Tuesday, December 7 at 7:30 p.m.
COVID-19 restrictions have "kept the Choir from sharing their beautiful choral singing with their most beloved audience for a while, so they can't wait to reconnect with all of you from the Woodlands stage in December," said A press release.
Choir director Thomas Bolton has "put together an excellent selection of music that will appeal to a wide variety of musical interests. , jazz sets and fun selections that are sure to keep you entertained, "the statement said.
A Choir concert also includes a number of guest instrumentalists. This year, it will feature a string quartet, a jazz trio, a guitar, "and maybe a surprise or two. As always, their concerts are a multimedia visual experience."
Hot Springs Village's ReMax is this year's concert sponsor, and Arvest Bank is the ticket sponsor.
"We appreciate their help and the many other sponsors who make this concert possible," the statement said.
Tickets will be on sale soon at http://www.hsvticketsales.com and at the Woodlands box office. Tickets are also available from individual Village Chorale members.
"If you've never been to a Choral concert, treat yourself to a pleasant evening listening to the beautiful choral sounds produced by this excellent ensemble," the statement said.