Who will play at the Vancouver International Jazz Festival?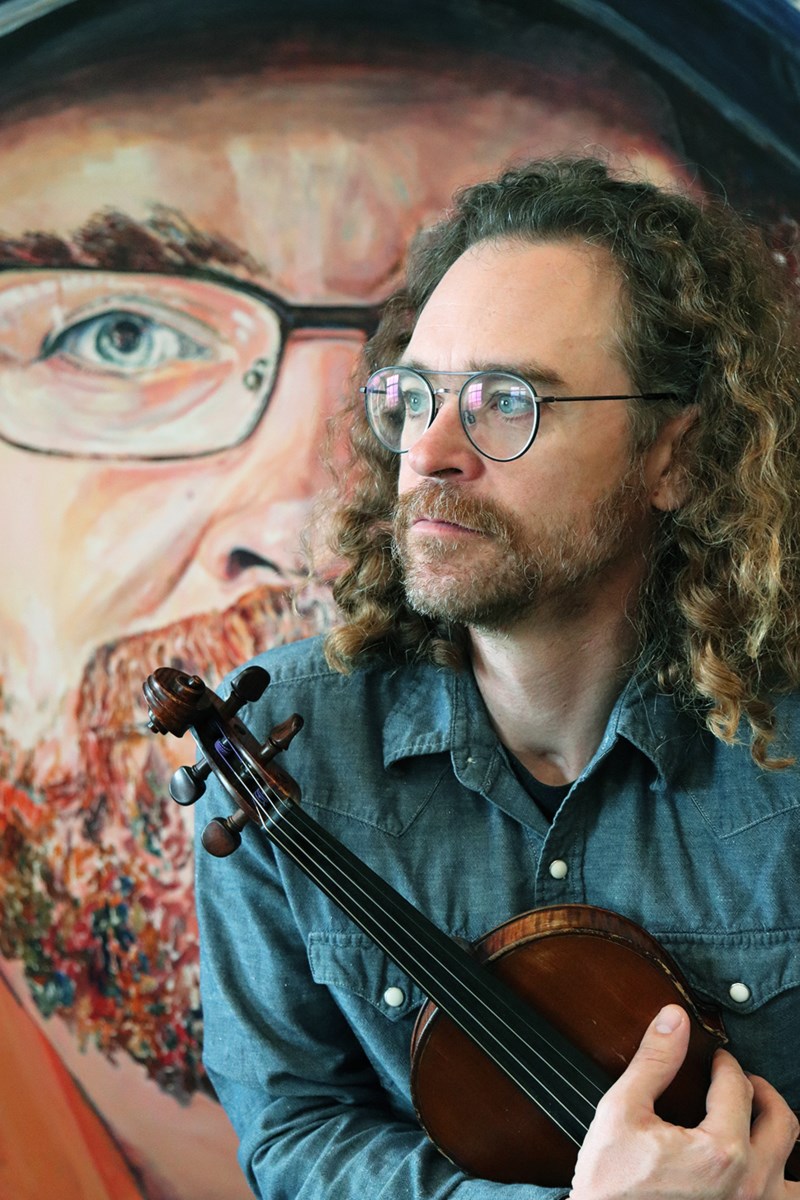 The festival is broadcast from June 25 to July 4.
Britannia Beach's Josh Zubot is getting ready for this year TD Vancouver International Jazz Festival and prepare for what will hopefully be a resurgence of in-person events.
The jazz festival is broadcast from June 25 to July 4.
Zubot performs four times at the festival with different groups, but mostly June 25 at The Ironworks at 9 p.m. with his Josh Zubot Quartet
This new quartet formed in part because of the pandemic, which gave him time to reflect and revisit who he is playing with, he said.
With the quartet, Zubot is on violin, Chris Kelly on tenor sax, Karlis Silins on bass and Chacal del Tamborazo, resident of Mexico / Vancouver, plays drums.
"It's going to be a lot of new music that I'm writing right now, and we're looking at older music that I had written before. So it could be a mix of those two styles," he said. "They are an energetic jazz band with a lot of improvisation."
Zubot moved to Britannia Beach from Vancouver in 2017.
It's a great place to go through a pandemic, he noted, referring to the view of the ocean and the forest that surrounds it.
"Obviously I'm an artist and a musician so my whole professional life maybe different from a lot of people. I work a lot from home when I'm not playing shows," he said. declared. "I'm used to playing and touring, but part of it was nice to be in one place and such a beautiful place to be stuck."
He added a positive aspect by focusing on the creation. But more than a year after COVID-19 restrictions and isolation is becoming less productive, he said.
"After a while you sort of get lost in your own world … and you want to be around people and feed off the energy and ideas of others. We miss this whole aspect very much."
He looks forward to gradually moving on to more and more in-person events.
"Now there's a little more hope that maybe we won't have all of these cancellations all the time," he said.
But he noted that everyone is a little shy, worried that the restrictions will be renewed and that the shows will be canceled again if the pandemic does not remain fully under control.
He added that it will take time for in-person tours to be arranged and booked; therefore, it could take a year for things to get back to where they were for musicians.
"Maybe locally things will open up a little faster because you can book shows a little faster and everyone will want to book a show. I play with a lot of bands so I have that advantage. … so there may be more. opportunities, "he said.
The hope is that there will be a lot of passion from the audience to return to the shows, he said.
"People might even be ready to see different things now," he said.
He describes some of his music as "experimental" and "avant-garde".
Zubot said he believes the video streaming events are likely to stay, even after the pandemic.
"It kind of opens things up in certain ways. A lot of people around the world, your fans or anyone interested in your music can watch your show live from anywhere, via the live broadcast. C is an interesting concept. "
He noted that the quality of sound and video has improved and will improve over time.
The TD Vancouver International Jazz Festival online features over 100 concerts.
In addition to his main show, Zubot will also play violin with Alvaro Rojas " Music for 22 " June 25, and with Dálava – a group he is recording an album with this month – June 26th.
He plays with a group with which he records an album on June 26.
He also plays with the Zubots Trio Plus long hand Tuesday June 29.
Get tickets to all of these shows and more at www.coastaljazz.ca/.