Wine + Food 2022 returns with new concerts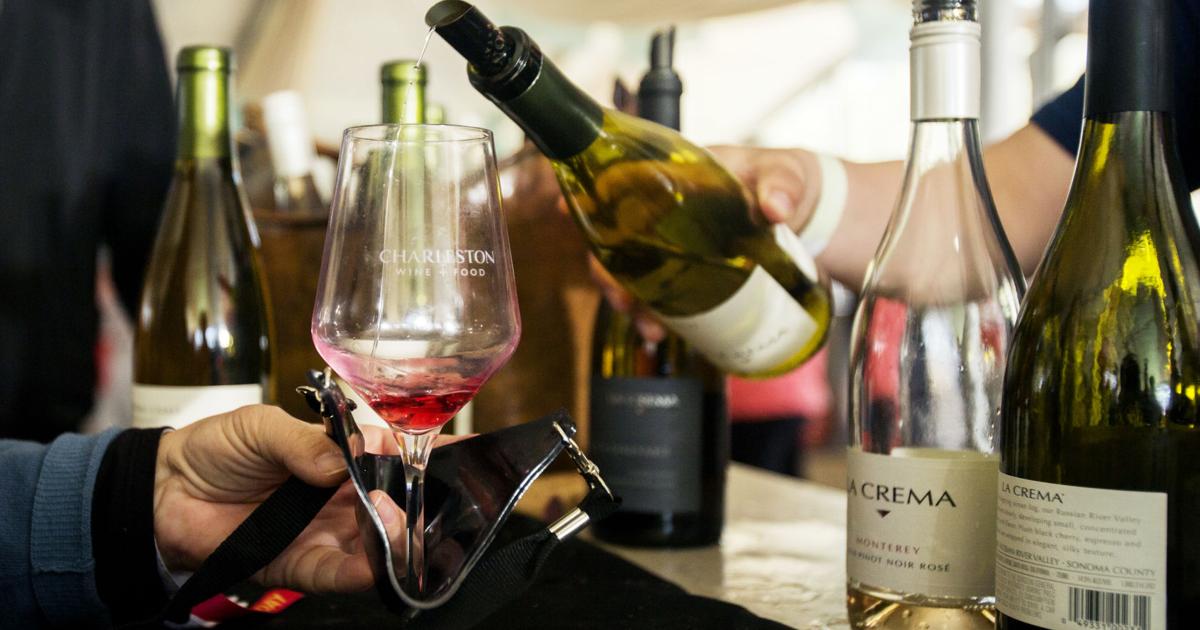 The Wine + Food Festival returns to Charleston this weekend, but it's far from the only thing going on. Here's a roundup of some of the most exciting events happening this weekend.
Bo's Roast and Chili Cook off
Beans or no beans? Spicy or sweet? Have your say on the best chili on March 5 at the 11th annual Bo's Roast and Chili Cook Off. In addition to chili tasting, there are three live bands, oysters, hot dogs, and plenty of beer and cocktails to make.
The Cook Off runs from noon to 5 p.m. at James Island County Park, and all proceeds will go to Islands Against Cancer and Sara's Cure, two local organizations that support those battling cancer.
For more information, visit bosroast.com.
Charleston Wine + Food
Charleston's iconic annual food festival returns after being canceled in 2021 due to the COVID-19 pandemic. The Culinary Village has moved to Riverfront Park in North Charleston to accommodate new safety measures as well as new food and entertainment offerings.
We've selected some of our favorite events for last minute plans. For the full schedule of events and to purchase tickets, visit charlestonwineandfood.com/events.
The Culinary Village Pavilion
The Pavilion, new to this year's Culinary Village, offers local food trucks a place to shine during the festival. Forsyth Seafood Cafe, Motley Chew, Tamashii, Bangin' Vegan Eats and more will serve up a diverse and creative range of dishes perfect for eating while strolling through the festival.
The Pavilion is open to anyone who wants a bite to eat — no ticket required. Doors are open from 10:30 a.m. to 3 p.m. on March 4.
NightCap Concerts
Wine + Food is keeping the festivities after the sun goes down this year with a new two-night concert at the Culinary Village. Head to Riverfront Park from 7 p.m. on March 4 and 5 to explore the festival and grab dinner and drinks. At 8 a.m. head to the main stage on the waterfront for the main event.
The night of March 4 will feature Lake Street Dive, a quintet whose retro-inspired songs combine danceable beats with thoughtful lyrics, and opening act Neicy Blues. On March 5, see Southern soul band St. Paul & The Broken Bones headline with New Orleans rock and R&B band Tank and The Bangas.
Tickets are $85 for each night or $145 for both.
Low or No Evidence Beverage Workshop
Mocktails have seen a resurgence in popularity in Charleston since Dry January. In this 75-minute workshop, join a master mixologist at Dewberry to learn how to make great low- or no-strength versions of classic cocktails.
Since you will be tasting the full version to compare, this event is 21+. Tickets are $95.
queens of cocktails
Join a fabulous group of hostesses for an afternoon cocktail and drag show at Wonderer Charleston on March 5 from 4-6:30 p.m. They will celebrate the contributions of LGBTQ hospitality workers in Charleston. Sequins, sequins, stilettos, and any comfortable attire are all encouraged.
Tickets are $135 and include food and drink samples.
First Fridays with Alva Anderson
Jazz violist and singer Alva Anderson will perform two shows on March 4 at the Forte Jazz Lounge on King Street. Trained as a classical chamber musician, Anderson found her voice in a jazz club in Switzerland while on tour. Since then she has toured and performed at jazz festivals around the world. She brings a global flair to the stage with folk songs in English, Spanish, Portuguese and more.
Performances are at 7:00 p.m. and 9:30 p.m. every first Friday in November. Tickets cost between $20 and $30 and can be purchased at fortejazzlounge.com/tickets.
teddy bear picnic
The teddy bears will return to take over Hampton Park after a year off. Round up your little ones, their favorite teddy bear, and enjoy a fun-filled day outdoors from 1:30-4 p.m. on March 6.
Guests are requested to bring their own food and picnic blankets. There will be musical performances, dancing, seed planting, crafts and more to keep you entertained all afternoon.
The picnic is free, but participants must register in advance. To register or for more information, go to bit.ly/341NU4C.
Friends of Joseph Floyd Manor Fundraiser
Help the Friends of Joseph Floyd Manor "build a bigger table" on March 4 from 3-6 p.m. at the River House Waterfront. This event features a fundraiser and silent auction, with all proceeds going to support the residents of Joseph Floyd Manor.
Guests can enjoy hors d'oeuvres, wine, and cocktails while taking in the beautiful views of the Lowcountry. The fundraiser is hosted by several James Beard Award winners and finalists, so you can rest assured the food will be delicious.
Tickets are $100 and can be purchased at bit.ly/3sqYWd1. If you can't attend but want to support the organization, you can go to friendsofjosephfloydmanor.com to donate directly.
Contact Tallie and Laura at 843-937-5581